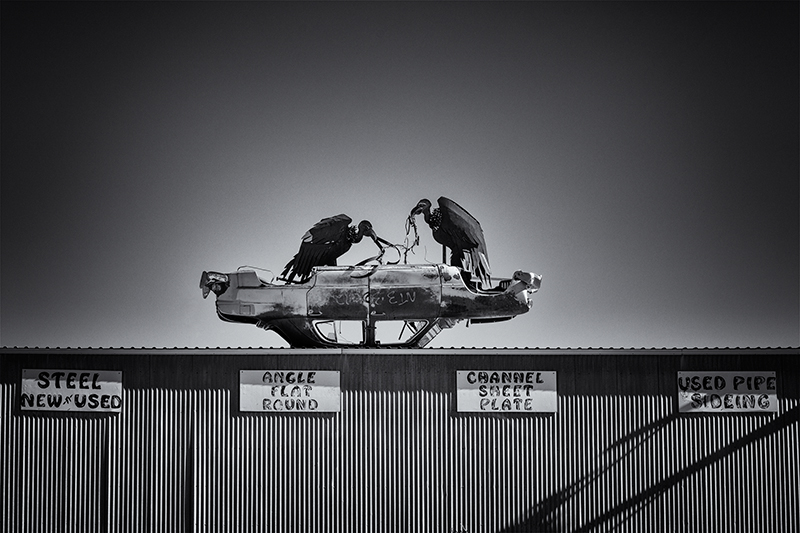 I guess while I'm on a roll with humor (see yesterday's blog post), now would be a good time to post this image of something I spied on the roof of a scrap metal yard in Cortez, Colorado a week or so ago.Genius. Pure artistic genius.
I wonder how many nights at the bar it took for the welder to come up with this idea. Next time I go through southwestern Colorado, I'll have to stop and find out the story behind the creation of this horrifying scene of metallic disembowelment. (Yee, Gods! Young children could be traumatized!)
Oh, hey, but it's Halloween. How 'bout them poisoned apples!