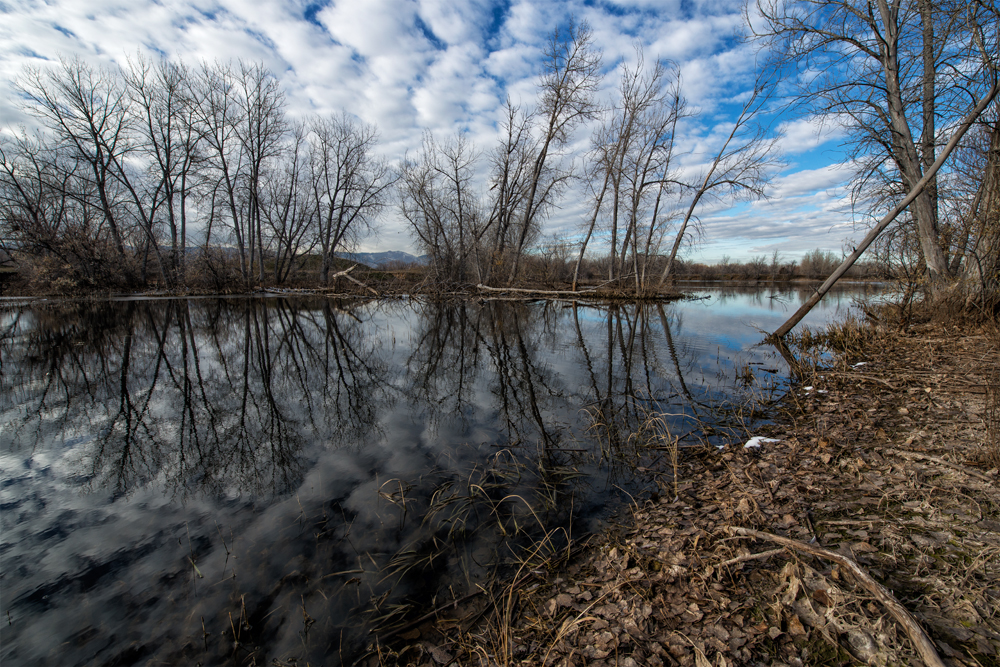 Happy Turkey Day!
The above image, in color, shows what life is like at Sawhill Ponds these days–very much full of the fall fashion colors. However, I like to isolate the reflections and I really like how the images look when converted to monochrome…the interplay of the patterns and the texture of the water's surface. This time of year the clouds begin to roll about and get creative as well, and that adds yet another wonderful dimension.
The nostalgia of fall…of life that was and has passed on until the return of the spring sun.
Enjoy your turkey and your family!