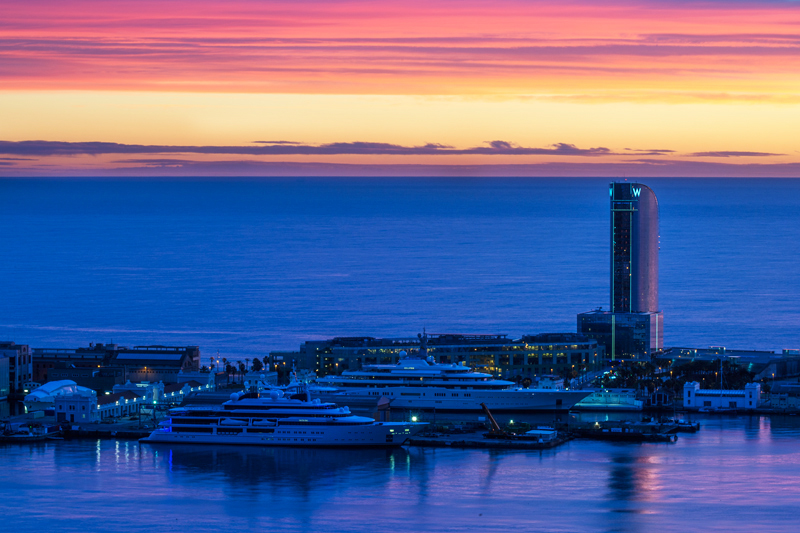 Just how much is enough? How much wealth does it take before it becomes…well…just a tad excessive (to be polite)? Today's story offers up one example…
Just out of curiosity, I Googled the yacht in my December, 2013 photograph above–the big one closest to the Hotel W, the one called "Eclipse". Here is what I found out–prepare yourself, it's straight out of an Austin Powers or James Bond flick:
–At 536 feet long, it is the world's second largest private yacht, completed in 2010 for Russian billionaire, Roman Abramovich, for a cost of somewhere around $475 million–although some estimates claim as high as $1.5 billion. (The largest yacht is the 590-foot Azzam.)
–It has two helicopter pads, two swimming pools, a disco, and its 24 to 34 VIPs require a crew of 70 to run everything smoothly.
–For coastal excursions, it comes equipped with three launch boats and–oh, why not–a mini-submarine capable of depths up to 150 feet.
–To assuage the potential paranoia of shipboard guests, it has its own missile defense system, the bridge is armor-plated and includes bullet-proof windows. (But where is the giant laser? Read on, for a surprise.)
–The ship is now available for charter through SuperYachtsMonaco, although I couldn't see the prices on their website–I don't have the client access passwords just yet. Besides, you know what they say: "If you need to ask…". I guess the charter gig gives Mr. Abramovich a little cash flow.
–Oh…you asked about the laser? Well, apparently, it has a system that can somehow detect digital cameras and then shine the laser at you to prevent you from getting those humiliating celebrity pics the National Enquirer hired you to shoot. Sounds pretty far fetched–and I got my shot, right!
Oh, and this is just one of five motor yachts in "Abramovich's navy".