Finally! I was beginning to think that Chicago had sent us their winter weather. But today, Colorado blue skies reappeared as the mists above began to part.
In this one, I cloned out a few hikers–and a small sign–that didn't conform to my vision of the composition. I did leave one hiker on the trail to help with a sense of scale. (Yes, I certainly do manipulate my images–I am not a photojournalist, after all!)
Note the huge icicles hanging from the overhangs on the Second (middle) Flatiron.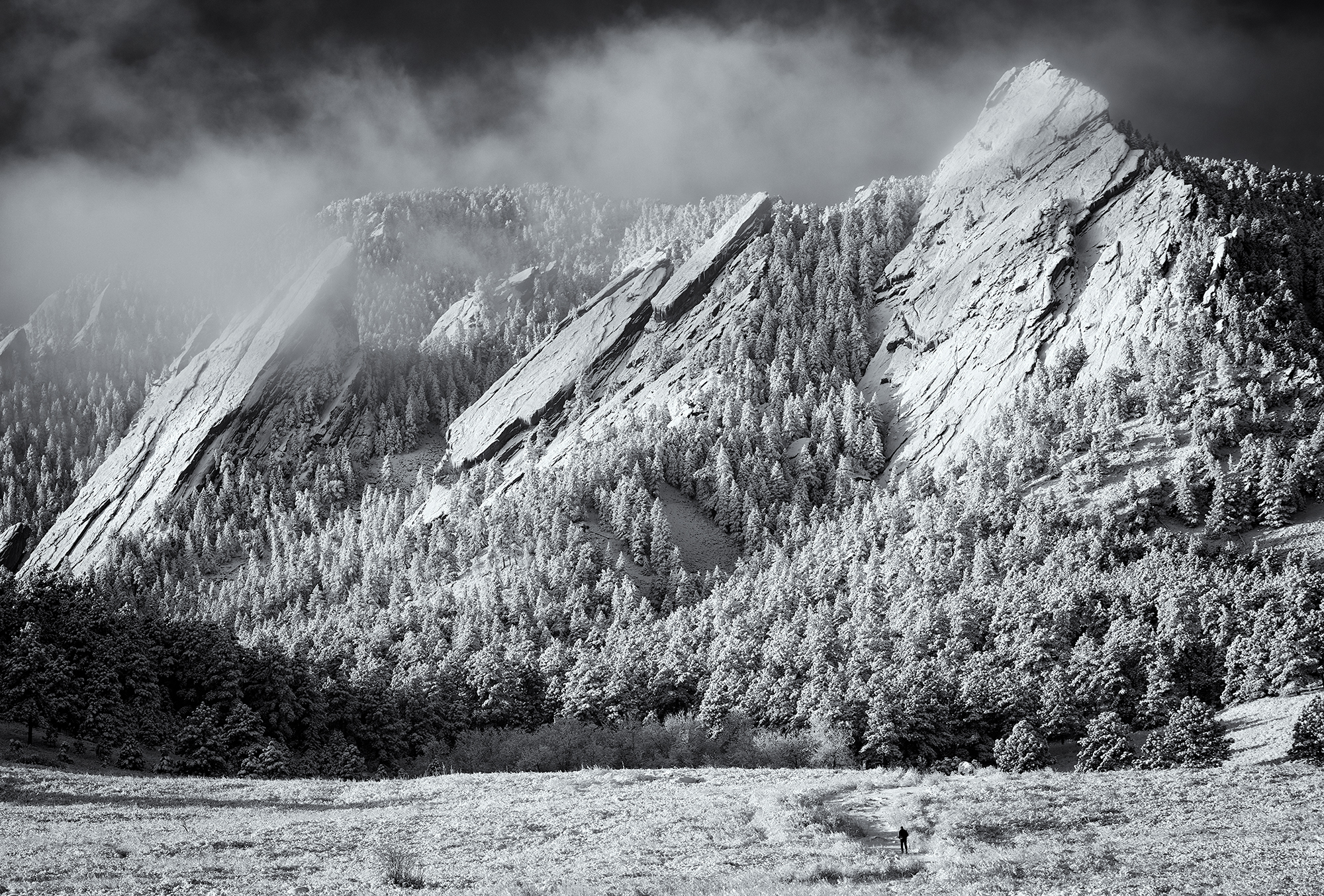 OK, OK…a color version for the Black and White challenged…