Sunday is a good day to head out in search of more images for my Neo-Topographic portfolio (plug "Neo-Topographics" into my SEARCH box and you'll find myriad blog entries and image collections on this topic).
Why, Sunday?
Well, the construction sites are usually quiet and I can go about my photography with no interference. That is one big reason. And, I kind of like my pictures with just the suggestion of frenetic human activity rather than pictures that depict actual frenetic human beans.
Also, the clouds today were cooperating quite well. With plain blue skies I likely would have stayed home. I try to capture these Neo-Topo photographs with heavens that suggest a bit of impending doom lurking beyond the horizon…er…well…an impending storm anyway.
So, here are a few possible portfolio candidates from today…
The farm looks recently abandoned–but proudly and carefully tended during its prime. Now, a Wal-Mart and condos have moved into the fields to the south: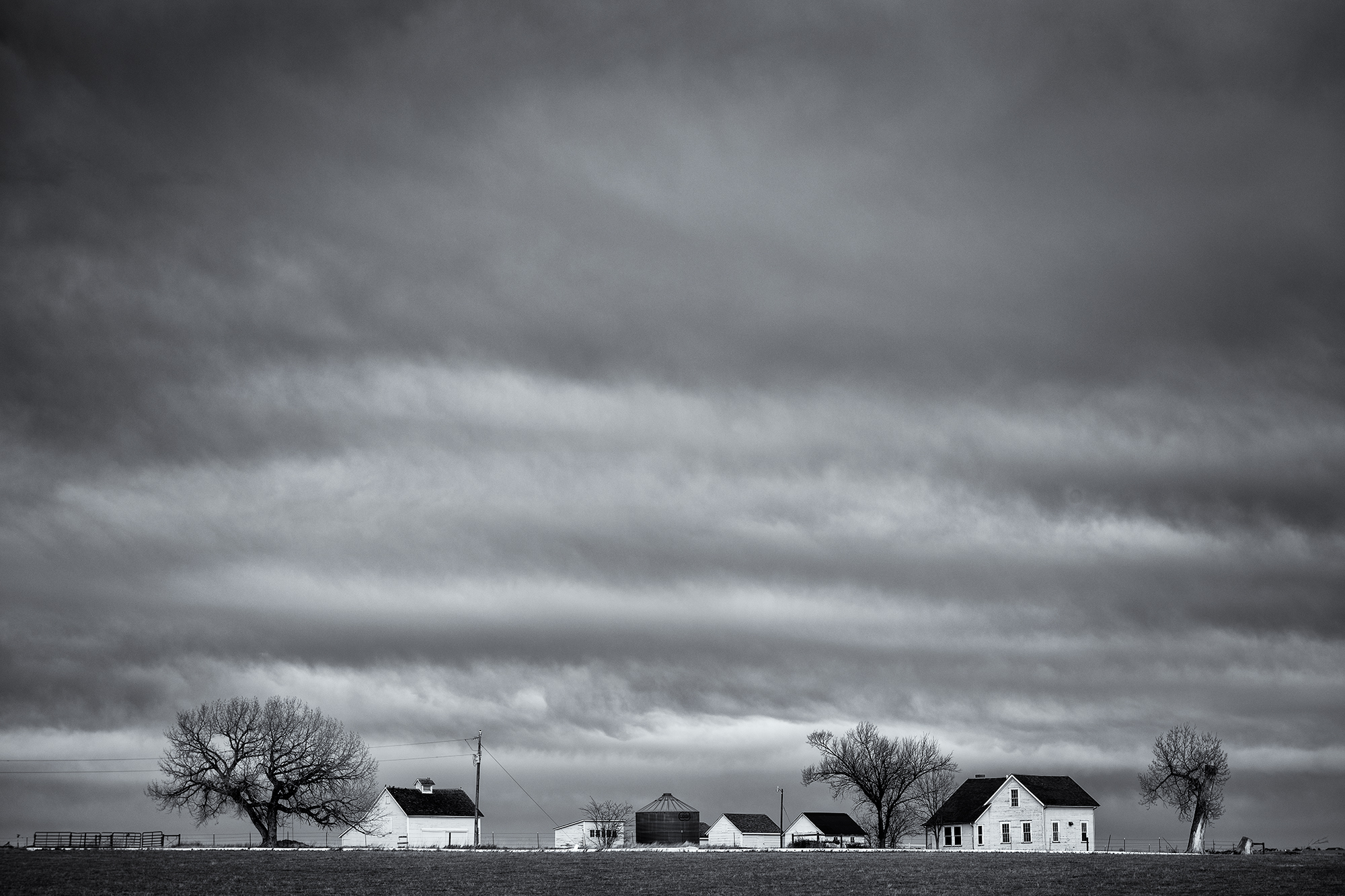 Just a hint of relatively virgin Mother Nature is still visible between the structures: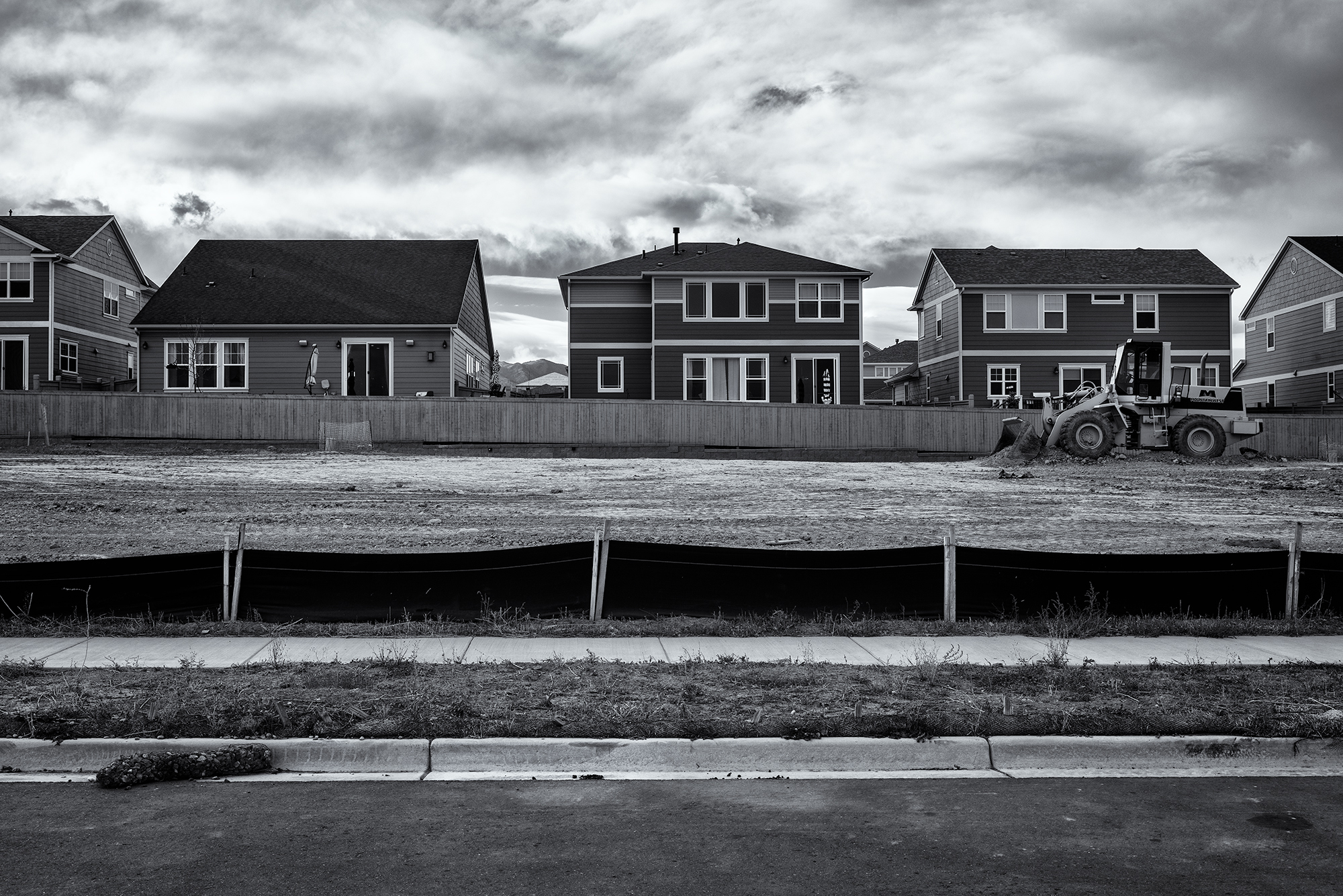 I love the pile of carpet remnants on the left, and how the street leads you into the open maw of the garage on the house awaiting its roofing shingles: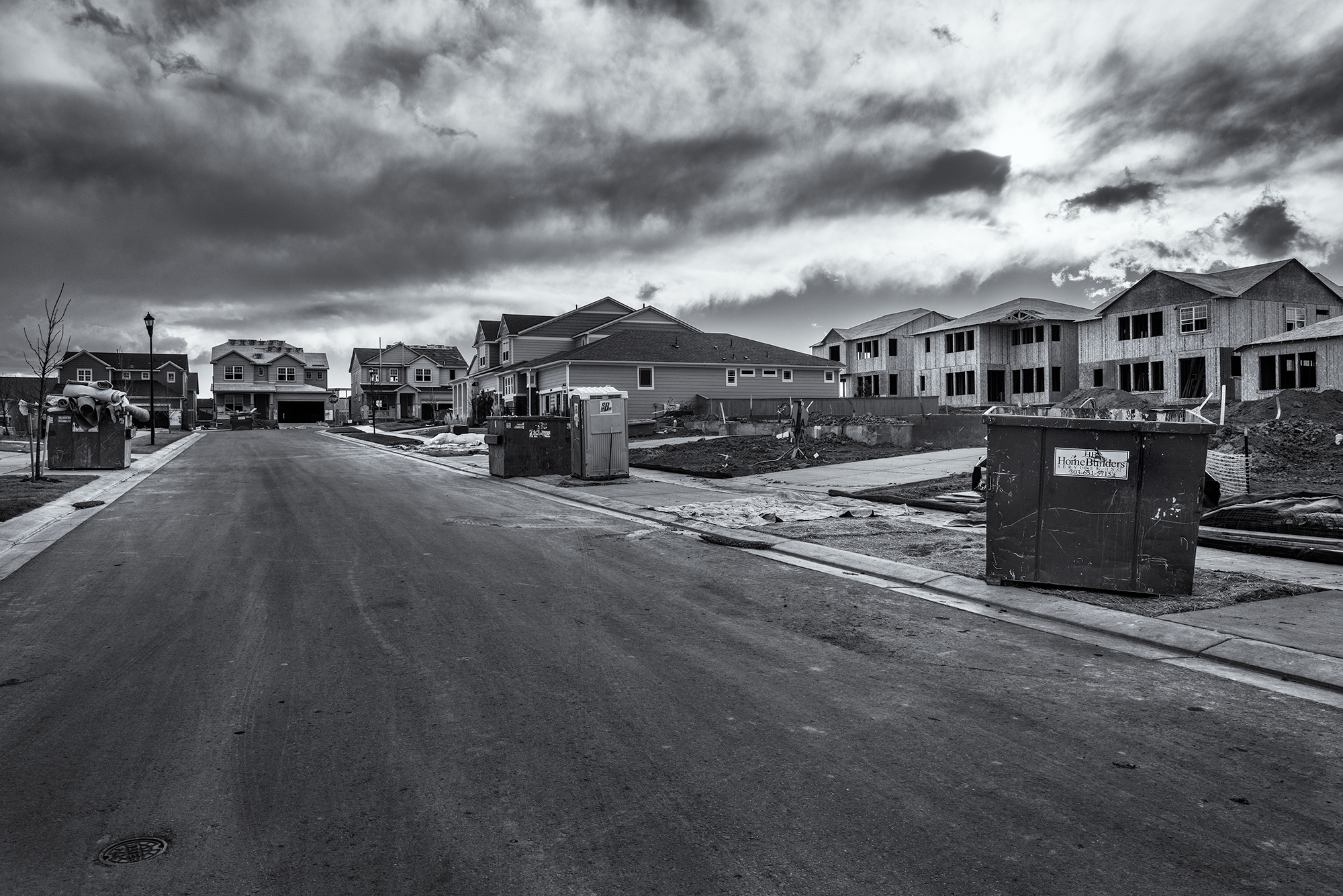 Here you see the carpet remnants again. The front door was open and the sharp chirp of a smoke alarm with a low battery echoed out into the wide street: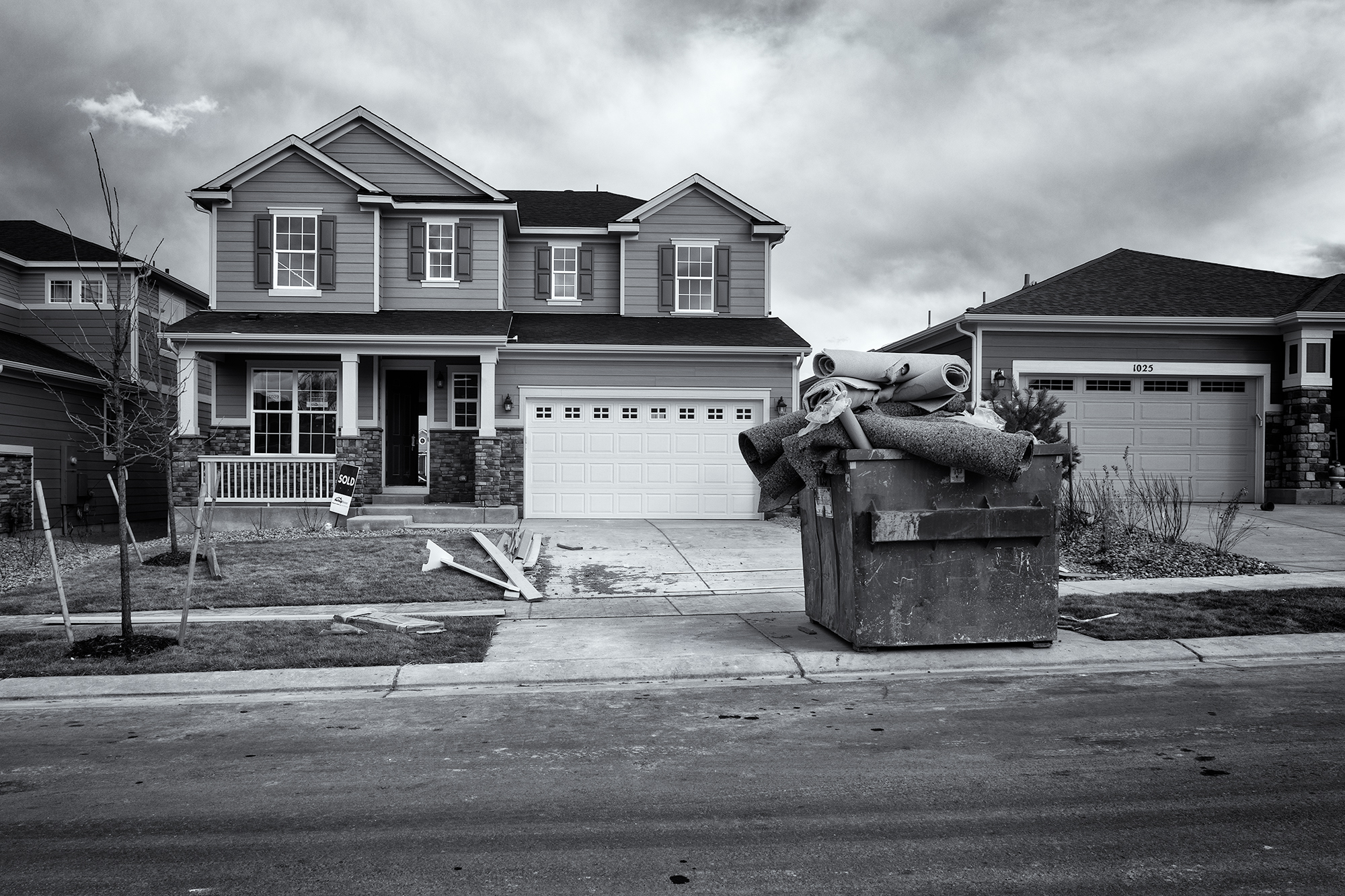 Silent, inanimate, particle board faces gaze off to the west, toward the high peaks of the Rocky Mountains and the elk, black bear, coyotes, and eagles (and, with luck, someday with wolves and GRIZ):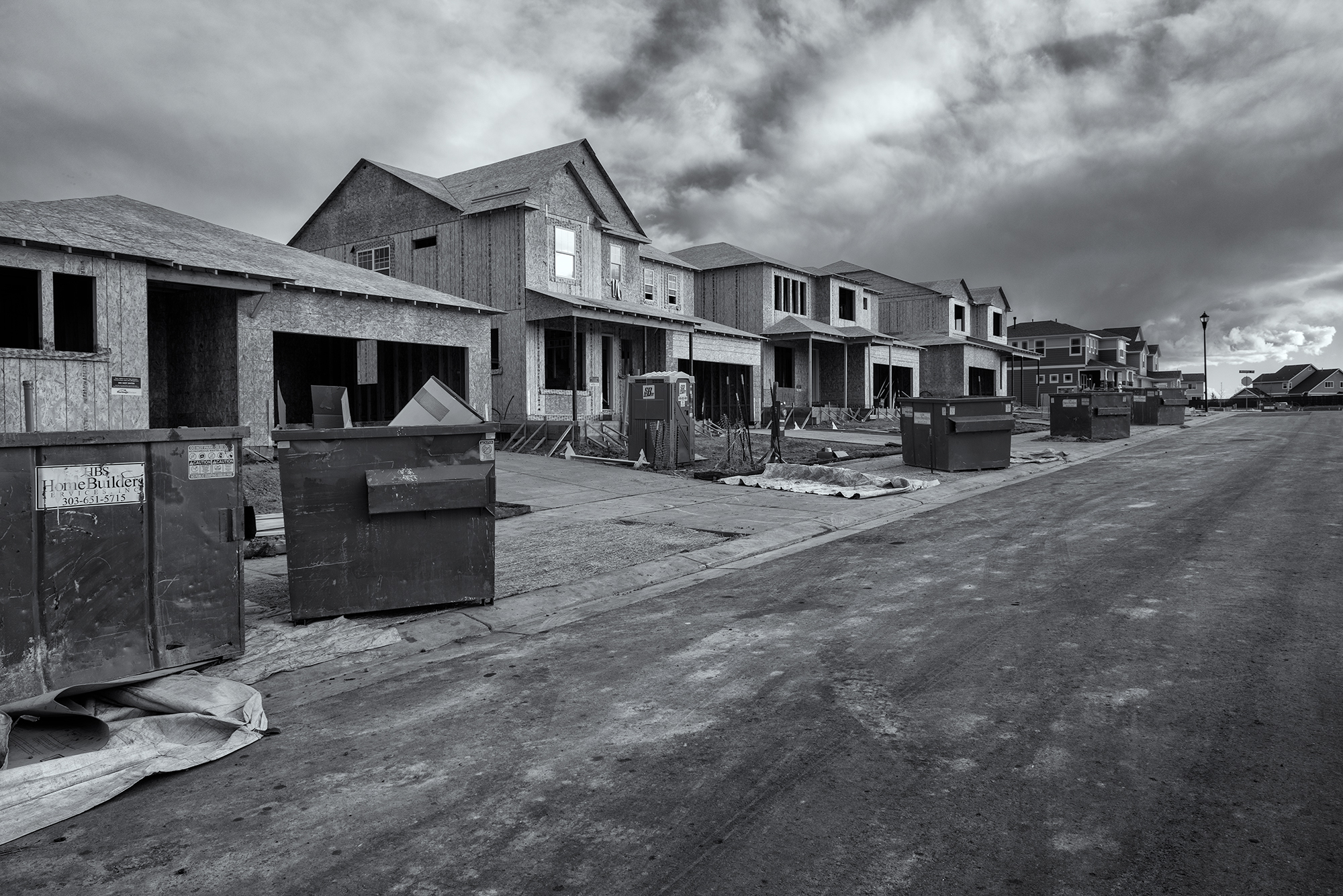 You'll find this scene on the east side of Highway 287, about a mile north of Longmont Colorado. This house has been hooked up to that tow truck for God knows how many years. All the tires–on the truck and under the house–are completely flat and rotted. What were the initial, ambitious, plans? What happened to stop the move so abruptly? The farm in the distance on the left is the same one you see in the first image above. A raptor sits on the peak of the old barn. On the right, it looks like files of condos are beginning to fill in the vacant fields…a Wal-Mart squats just a half mile to the south with its spacious and busy-bee parking lot: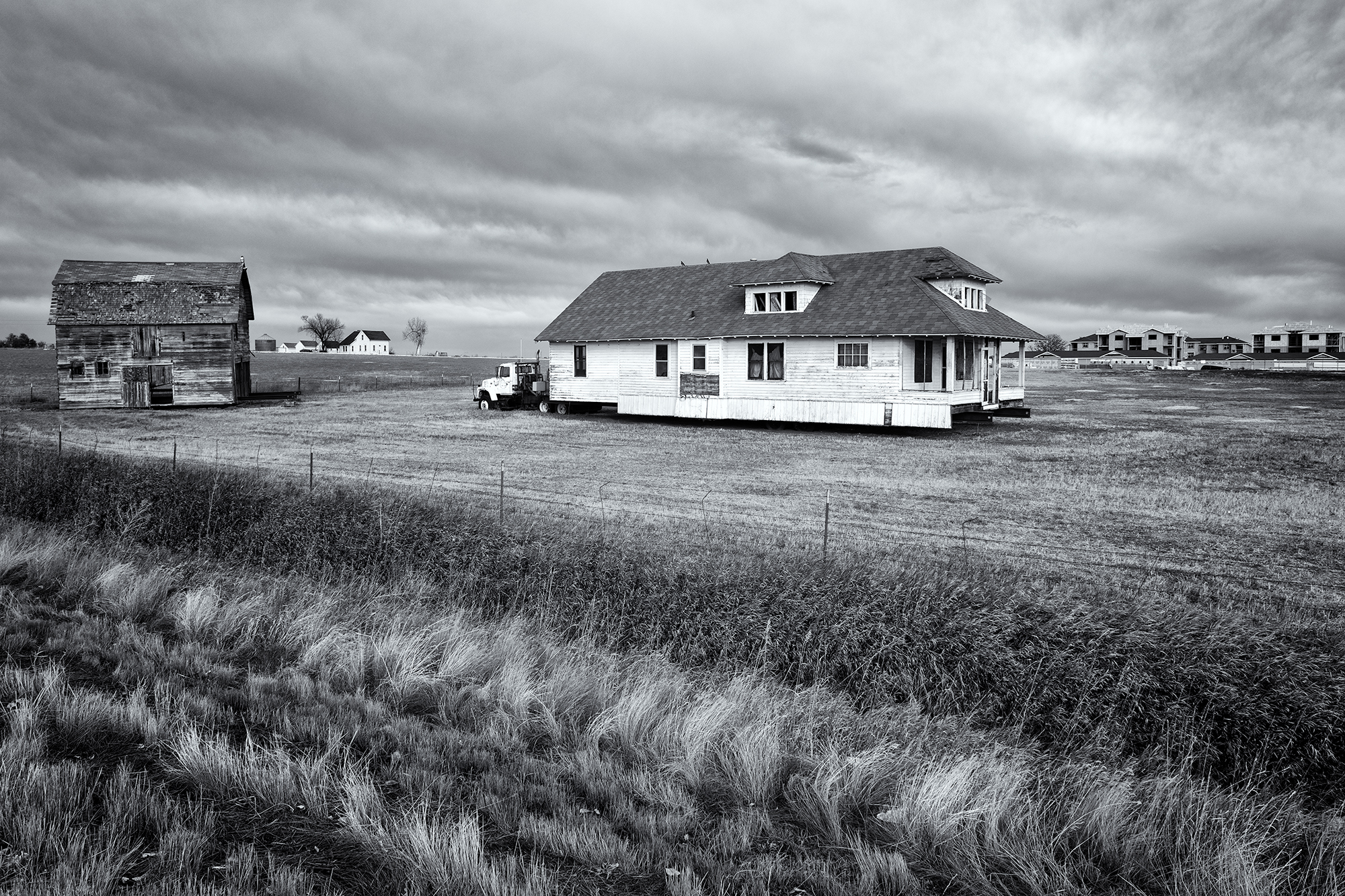 A different angle shows more of the new condo (or apartment) development. The Wal-Mart is visible on the far right: