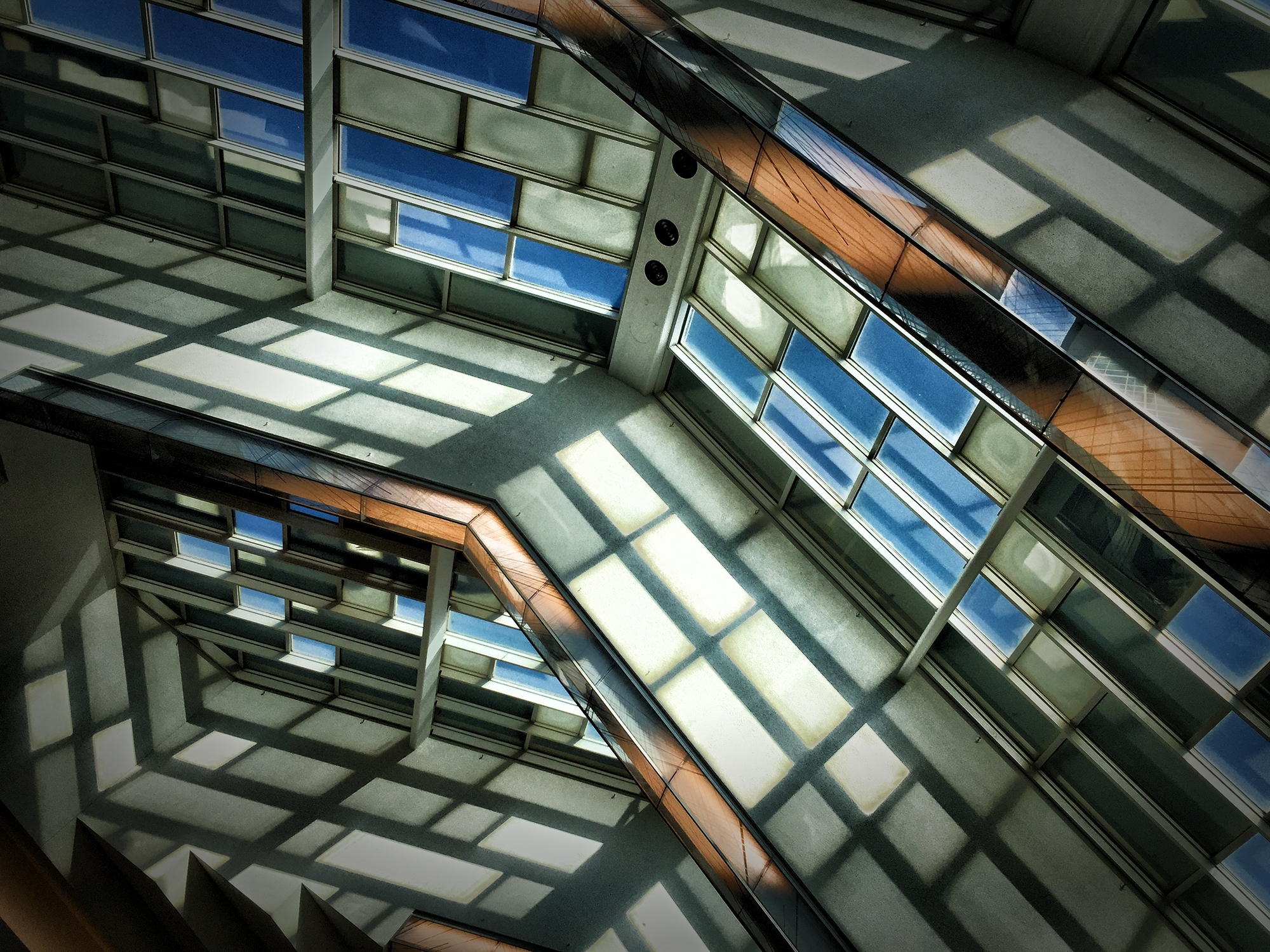 First, aim for the sky–or ceiling–and try this site on for size (and a laugh): Artist Statement Generator 2000
Here is what it came up with for me, once I had filled out the form (and fiddled with a few of the entries to fix some grammar/spelling/flow issues):
Daniel Joder's Artist Statement
Through my work I attempt to examine the phenomenon of Yogi Bear as a metaphorical interpretation of both Edward Weston and mountaineering.
What began as a personal journey of Bullocksism has translated into images of pizza and big toes that resonate with Maori people to question their own blueness.
My mixed media creations embody an idiosyncratic view of Gandhi, yet the familiar imagery allows for a connection between Elvis, glacial lakes and ice cream cones.
My work is in the private collection of Ted Lange who said 'Wow!, that's some real befuddling Art.'
I am a recipient of a grant from Folsom Prison where I served time for stealing mugs and tie clips from the gift shop of The MoMA. I have exhibited in group shows at Jack-in-the-Box and Soho Photo Gallery, though not at the same time. I currently spend my time between my bathroom and Berlin.
And here is another fun-funny one: Generate Your Artist Biography
My personal result follows–and this one actually smells faintly legit. The unknowing and unsuspecting might even nod solemnly and sagaciously upon reading it!
Daniel Joder, Artist Statement and Biography
Daniel Joder (b.1958, Truth Or Consequences, New Mexico, United States) is an artist who mainly works with photography. By demonstrating the omnipresent lingering of a 'corporate world', Joder investigates the dynamics of landscape, including the manipulation of its effects and the limits of spectacle based on our assumptions of what landscape means to us. Rather than presenting a factual reality, an illusion is fabricated to conjure the realms of our imagination.
His photos don't reference recognizable form. The results are deconstructed to the extent that meaning is shifted and possible interpretation becomes multifaceted. By exploring the concept of landscape in a nostalgic way, he creates intense personal moments masterfully created by means of rules and omissions, acceptance and refusal, luring the viewer round and round in circles.
His works establish a link between the landscape's reality and that imagined by its conceiver. These works focus on concrete questions that determine our existence. By applying abstraction, his works reference post-colonial theory as well as the avant-garde or the post-modern and the left-wing democratic movement as a form of resistance against the logic of the capitalist market system.
His works demonstrate how life extends beyond its own subjective limits and often tells a story about the effects of global cultural interaction over the latter half of the twentieth century. It challenges the binaries we continually reconstruct between Self and Other, between our own 'cannibal' and 'civilized' selves.
Daniel Joder currently lives and works in Boulder, Colorado.
Seriously, though, I would suggest you spend 15 bucks on this if you want to put together a real, honest-to-Zeus, artist statement: Writing the Artist Statement, by Ariane Goodwin.