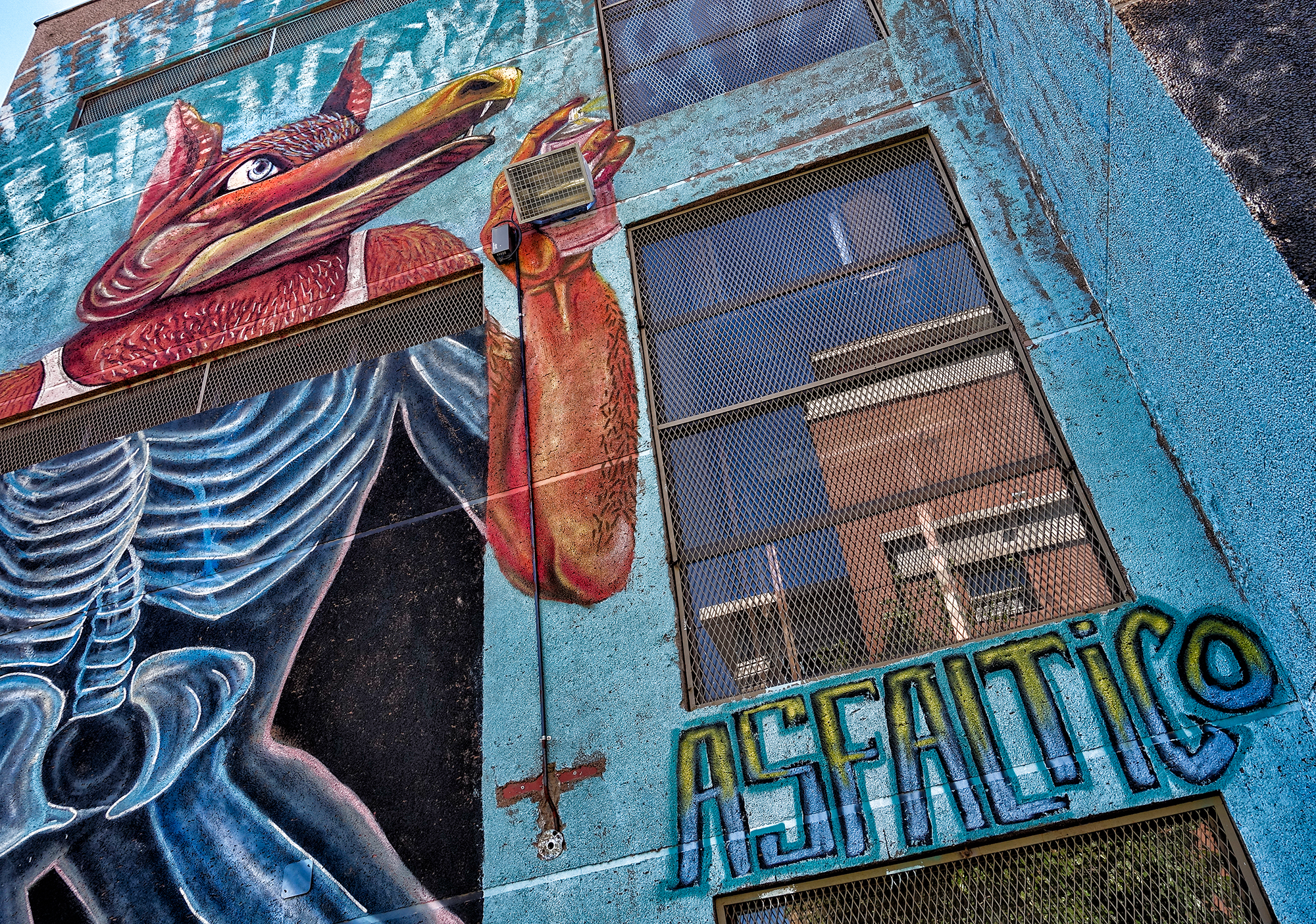 I am working on connecting up and doing a photo shoot with these six artists from Mendoza, Argentina. Their work is spectacular–the above is the mere tippy tip of the creative iceberg they float throughout the city.
Stand by over the next couple of weeks for a blog post with plenty of photographs of the six in action along with their best street mural examples from the Mendoza area.
In the meantime, here is a nice video interview with them that will give you a small taste of what they do and their philosophy…oh, I guess you'll need to understand Spanish with an Argentine flavor to get it all, but at least you can see some of their artwork:

Also, here is a link to their Facebook page.