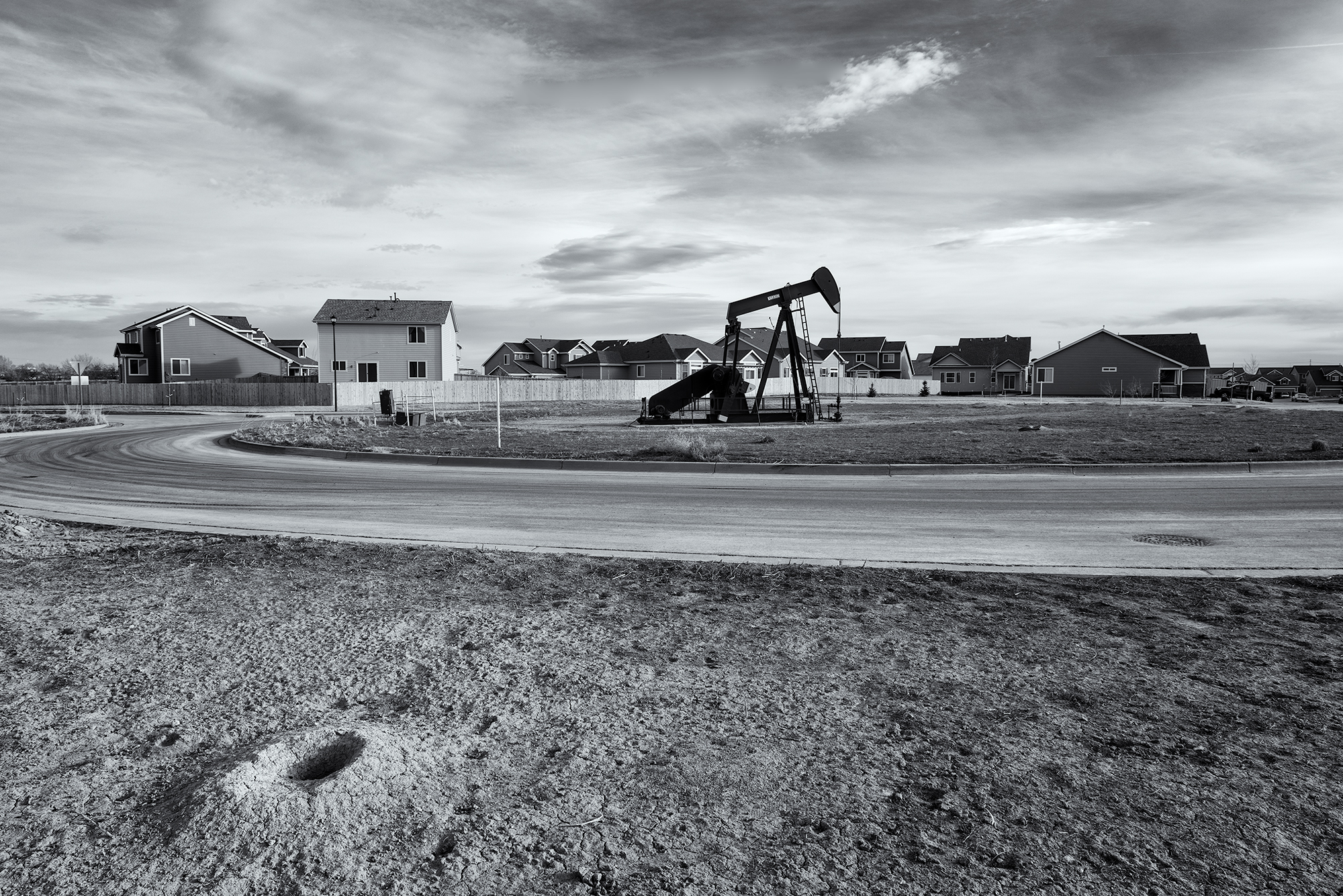 ---
As one of the participating artists in the current "Landscapes" show at the Ft. Collins Center for Fine Art Photography, I received a free portfolio review from the C4FAP curator, Hamidah Glasgow. That experience–plus the mutual sharing of our portfolios among the ten or so photographers who were present this weekend–turned out, for me, to be quite an exercise in right brain implosion, immolation, and expansion.
In case you have never done a portfolio review, here are some basics:
—What is it? Someone, usually a museum curator, gallery owner, publisher, or very accomplished photographer, sits across the table from you for a mere 20 minutes and looks through your work. Some reviews can be very informal and low-key, as was mine with Hamidah. Other reviews can be pretty high-stress with national and international-level reviewers (see, for example, this list from LensScratch).
—What do I bring to the review? Bring somewhere between 12-20 finished prints (in a convenient case) that can be easily handled across a tabletop. Also be prepared to summarize/explain your work and what exactly you hope to get out of the review in a 1-3 minute spiel. After that, be prepared for a discussion of your work that can range anywhere from soft and easy to sharp and pointed. Finally, bring something to leave behind with the reviewer. This could be something as simple as a business card to something as elaborate as a foldout flyer or miniature publication containing your imagery. I personally like the idea of a postcard-sized card with all your personal info and website on one side and one of your iconic images on the other.
–What DO I hope to get out of a portfolio review? First, for me, it is all about improving as an artist. The feedback you get can be extremely valuable. In a first time review, you may simply want general feedback on your print quality, the conceptual framework of your portfolio (does it make sense?), whether you are communicating your message, and so on. More advanced artists may be seeking gallery representation or a book contract. A secondary effect of a portfolio review is the networking aspect–those looking for new work get to know you and you them. And, of course, you get to know the other participating artists as well.
Just the process of editing your work and preparing for a 20-minute portfolio review can be a difficult and, thus, growing experience as an artist. Knowing that an expert will be closely examining the artistic objects of your blood, sweat, and tears has a way of forcing you to think much more deeply about your work and where you might be going with it.
If you are just beginning, consider an informal portfolio review with a local, experienced, photographer, then work your way up to the higher level reviews.
This is yet another excellent way to improve as an artist and photographer–don't miss out!
POSTSCRIPT: For some additional images of me with my selected image, the opening itself, and our portfolio sharing session… CLICK HERE!