The media likes to call them drones. They could also be called UAVs–Unmanned Aerial Vehicles. Or…a Phantom quadcopter, in this case.
These machines have really come into their own as incredible video and still photography platforms. They have worked out a lot of the camera stability and distortion issues, they have added more megapixels with each iteration, the batteries last much longer, and the GPS system allows for pre-programmed flight paths and the easy return of the vehicle.
Possible uses? The list is endless, including of course some rather shady paparazzi-ish options (or worse).
Out at the Audubon Research Ranch this past week (see yesterday's post), I watched an excellent example of how these quadcopters might be used in a very positive way…
To capture low altitude video of a nature preserve's most scenic areas for publicity use on their website.
To monitor the seasonal or annual changes in the flora of a specific area or ecosystem. Key to this is the ability to program a specific altitude, an exact search grid flightpath, as well as precise spots at which to take still photographs (and/or video). The same route can be precisely reflown each time and the changes in, say, grassland condition and coverage due to drought or grazing, can be monitored.
Here are some sample images, with a special bonus rock climbing video at the end…
The launch. My brother, Greg, is flying this one as another brother, Brian, looks on. The entire flight system can be carried easily in a very reasonably-sized daypack (that's the tote pack, lying open just in front of the car):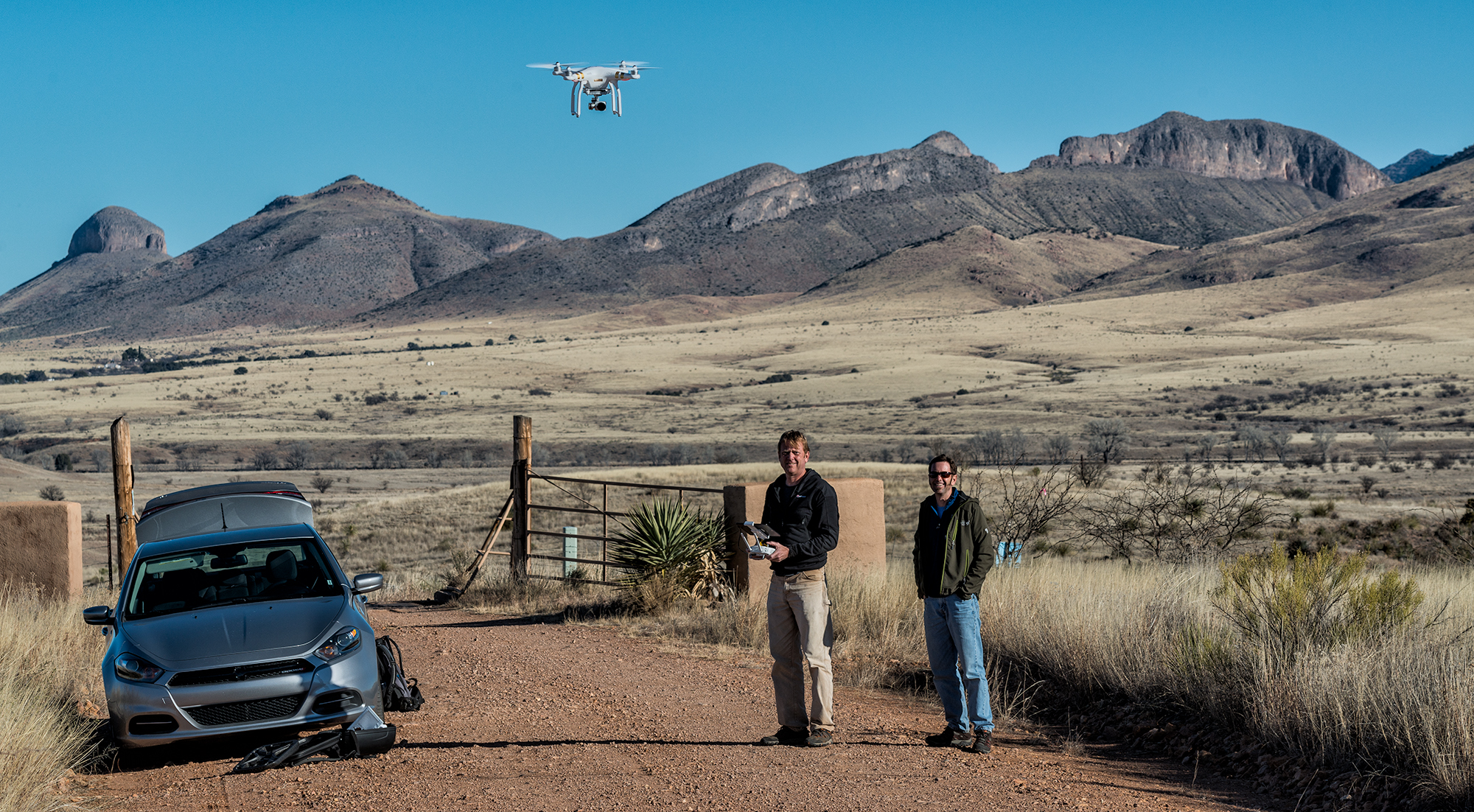 A beautiful touchscreen interface allows the controller to select various flight options and views. On the screen you can see exactly what the camera sees, and/or you can select a bird's eye view of the flightpath. Flight parameters–groundspeed, altitude, battery status, signal strength, and more, are also easily monitored. The two stick controls are visible next to Greg's left thumb: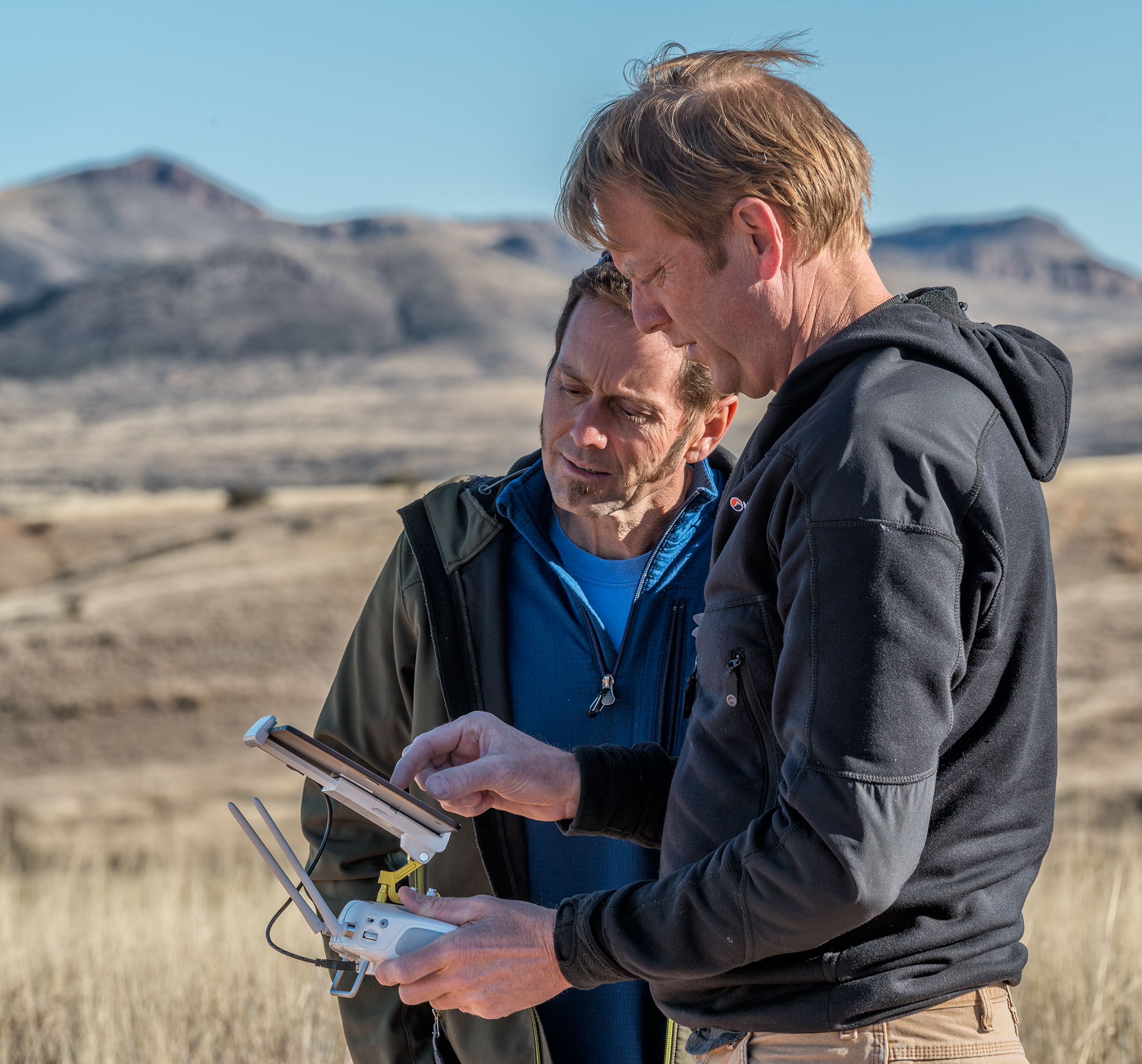 No need to actually land the quadcopter. Just let it hover its way down until you can simply grab it, as Brian is preparing to do here: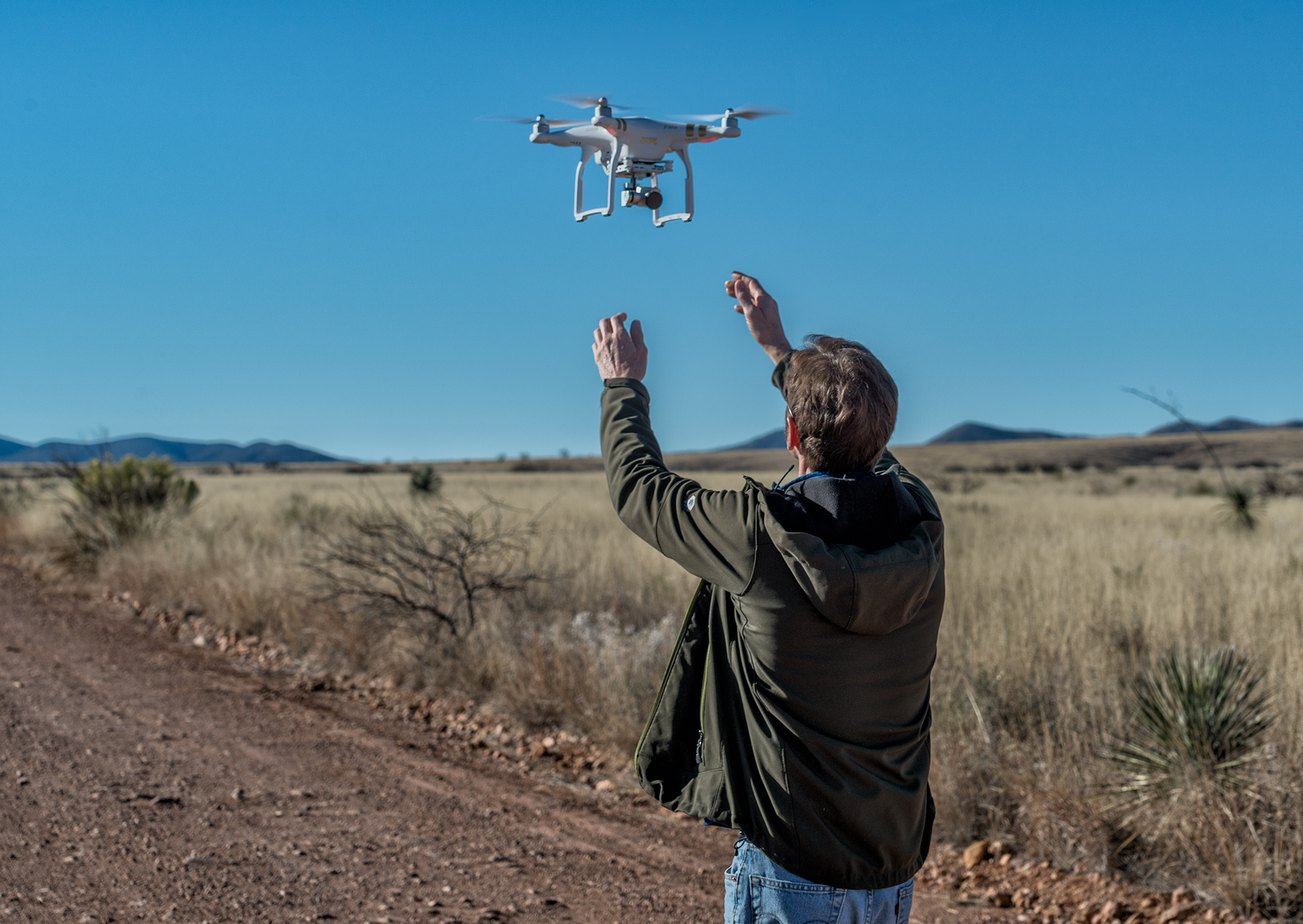 As a nice addition to your aerial video, consider a few stationary wildlife cameras throughout your zone of interest. They can take video and still images as well as night infrared footage: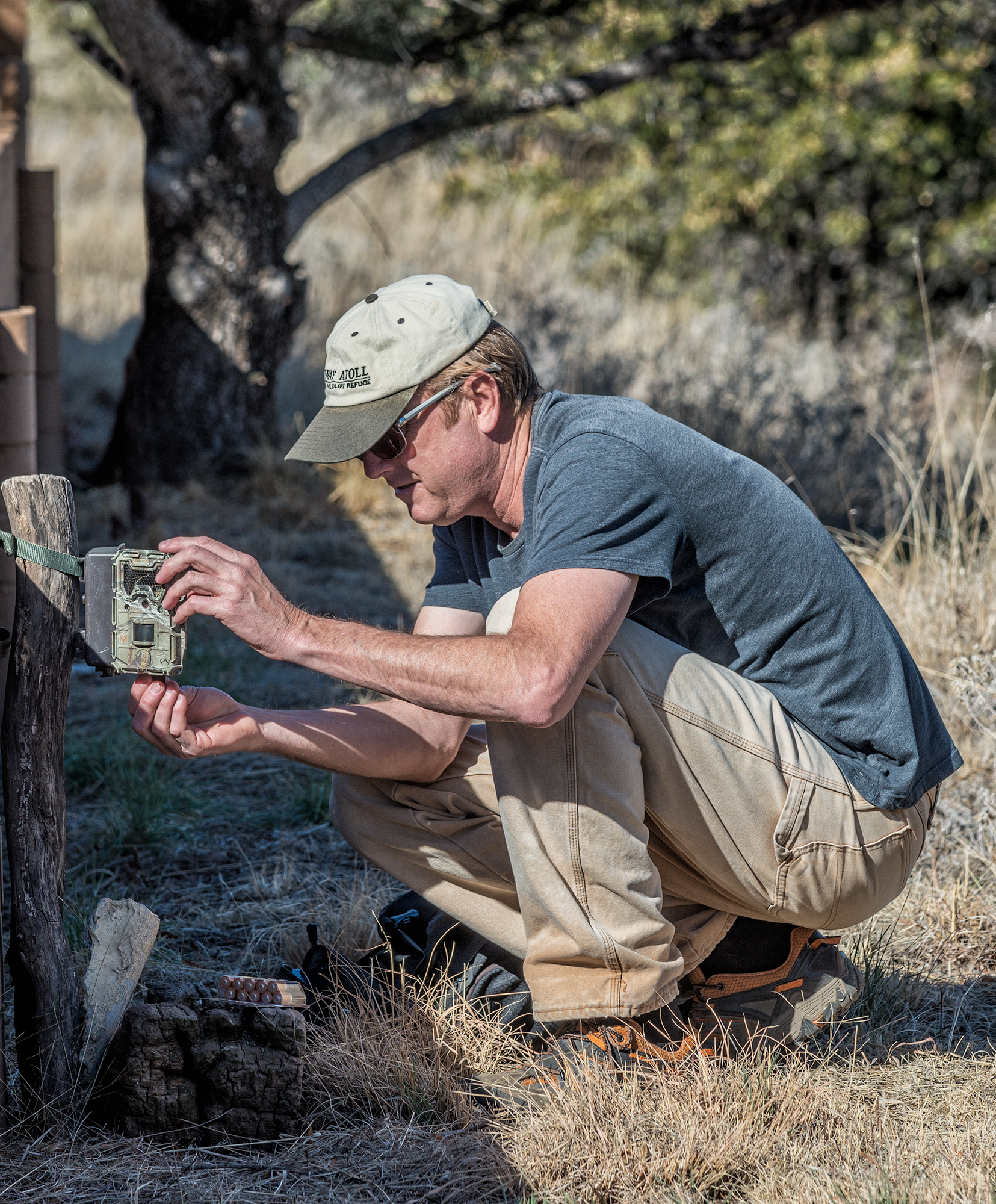 And, finally, a bonus video by someone who happened to be out filming across the highway when my old climbing buddy Jim D. and I were working our way up the iconic Praying Monk on Camelback Mountain in the midst of the Phoenix, Arizona metropolis: