OK, a few days back I promised some sample images from the relatively new (2015) Nikkor 200-500mm f/5.6E ED VR telephoto lens.
It will be hard for you to tell true image quality looking at these small files on your smudgy computer screen, but I will tell you I am quite pleased with the wall-to-wall sharpness even when pixel-peeping. The lens will certainly work for my personal landscape purposes when attached to my now very-banged-up Nikon D800 (and even on whatever succeeds the "aging" D800, I'm confident).
Three things I have not yet tried are hand-held shots of beasts and birds, exposures with smaller apertures, say, f/11 through f/22, and shots using the 1.4 teleconverter (which will make it an f/8 lens). I'll post more sample images as I continue to experiment in those areas.
So, on to the samples…Here is one photograph taken on a tripod (this big lens comes with a tripod collar, thankfully), with mirror lock-up and shutter delay (I don't use a separate remote), at 200mm (the min), f/8, ISO 100, and 1/50th of a second: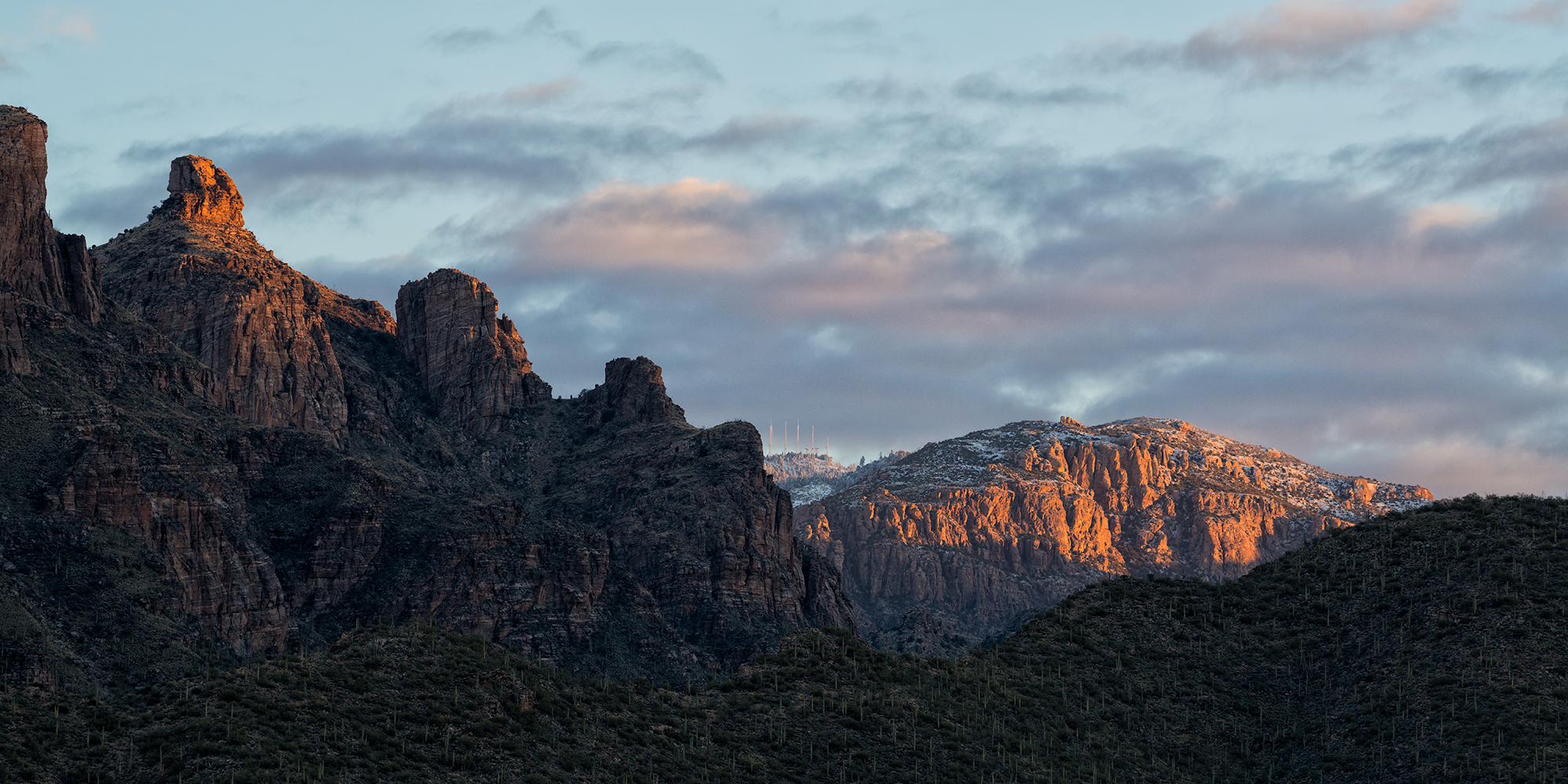 And here is a second photograph as I probed deeper in to same general area on Mt. Lemmon (those towers up at 8,000′ look mighty frosty!), on the tripod with mirror lock-up and shutter delay, at 500mm (the max), f/8, ISO 100, and 1/25th of a second: