[NOTE: I will have to curtail the sale of physical prints and enlargements for the time being, unless you happen to live in Barcelona, our new residence for the foreseeable future. In the meantime, electronic versions of my images are still available for purchase via email or Dropbox. Thanks!]
It should almost go without saying that an actual, physical print you can hold in your stubby, white-gloved digits looks much better than a small image made of ones and zeros on an uncalibrated, smudged-up, electronic screen.
If you are interested in purchasing a print of any image you see on this website (whether in a blog entry, in the Galleries, or on Facebook), please contact me to discuss your needs (see Contact page for email and telephone). Note the name and/or date of the blog entry as well as the title to identify the specific print.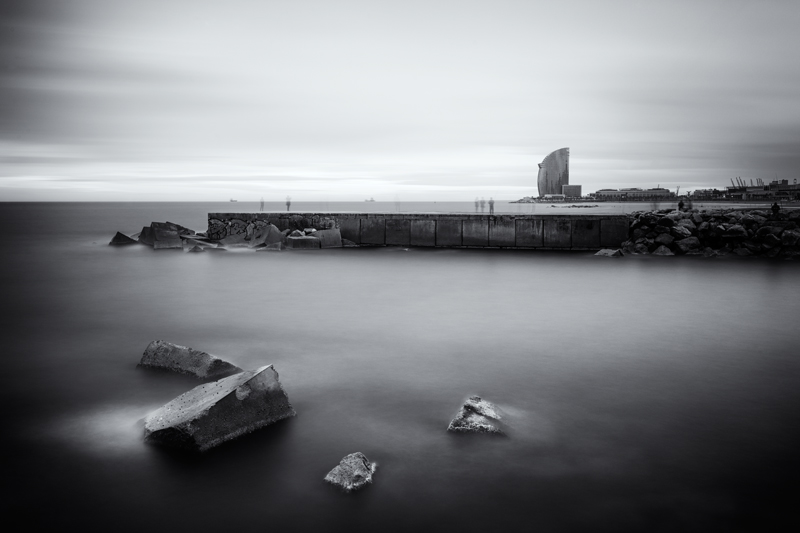 MATERIALS and PRICING:
For archival inkjet prints, I personally create each with the Epson Stylus Pro 3880 Large Format inkjet printer which uses the archival, gallery quality, UltraChrome K3 inkset. Print longevity is estimated to be 108 years (color) to as high as 200 years (monochrome), depending on the environment in which it is stored and how it is mounted.
After printing, each photograph is allowed to fully dry after which I coat it with PremierArt Print Shield.
Images are printed on 13″ x 19″ paper (Epson Exhibition Fiber) and the actual image sizes are primarily 12″ x 18″.
$295.00 (includes tax/shipping in the U.S.) – unmounted, signed print on 13″ x 19″ paper.
$395.00 (includes tax/shipping in the U.S.) – signed, mounted and *matted print on 13×19 paper (18×24 matted dimension).
*For the matting option I currently use, see my blog post, On Matting and Mounting.
As to framing, this is something I ordinarily leave to my clients as there are so many possibilities and tastes. For one simple framing suggestion that works well for black and white prints, see my blog post, A Framing Idea.
Additional Thoughts:
Other excellent presentation options are available such as canvas fine art gallery wrap (with or without a float frame), wood and metal prints. For examples of the many ways photographs can be presented, see the Duraplaq website (my supplier). Most any of the images you find on my website and galleries can be printed in these creative ways, and at varying sizes from small to quite large. Inquire for a price quote. Here are two very common examples of what my clients have purchased in the past:
A 40″ x 27″ print on gallery-quality canvas and set within a float frame. Ready to hang with either a French cleat or wire hangar, signed. Prices range from $695.00 to $1195.00 (depending on the image and the edition).
A 30″ x 20″ or 24″ x 16″ print on gallery quality wood with a beautiful satin luster finish. Ready to hang with either a French cleat or wire hangar, signed. Price: $495.00.
Also:
–Either high or low resolution electronic files are available for commercial/editorial print uses or for web display. The price (typically $30.00 to $120.00) will depend on the physical size of the intended presentation, media, circulation, duration of use, etc., so please inquire for a quote.
—Please call or email for further clarification of any of the above. Thanks!
danieljoderphotography.com, LLC is registered in the state of Colorado, Revenue Registration Account #30567312