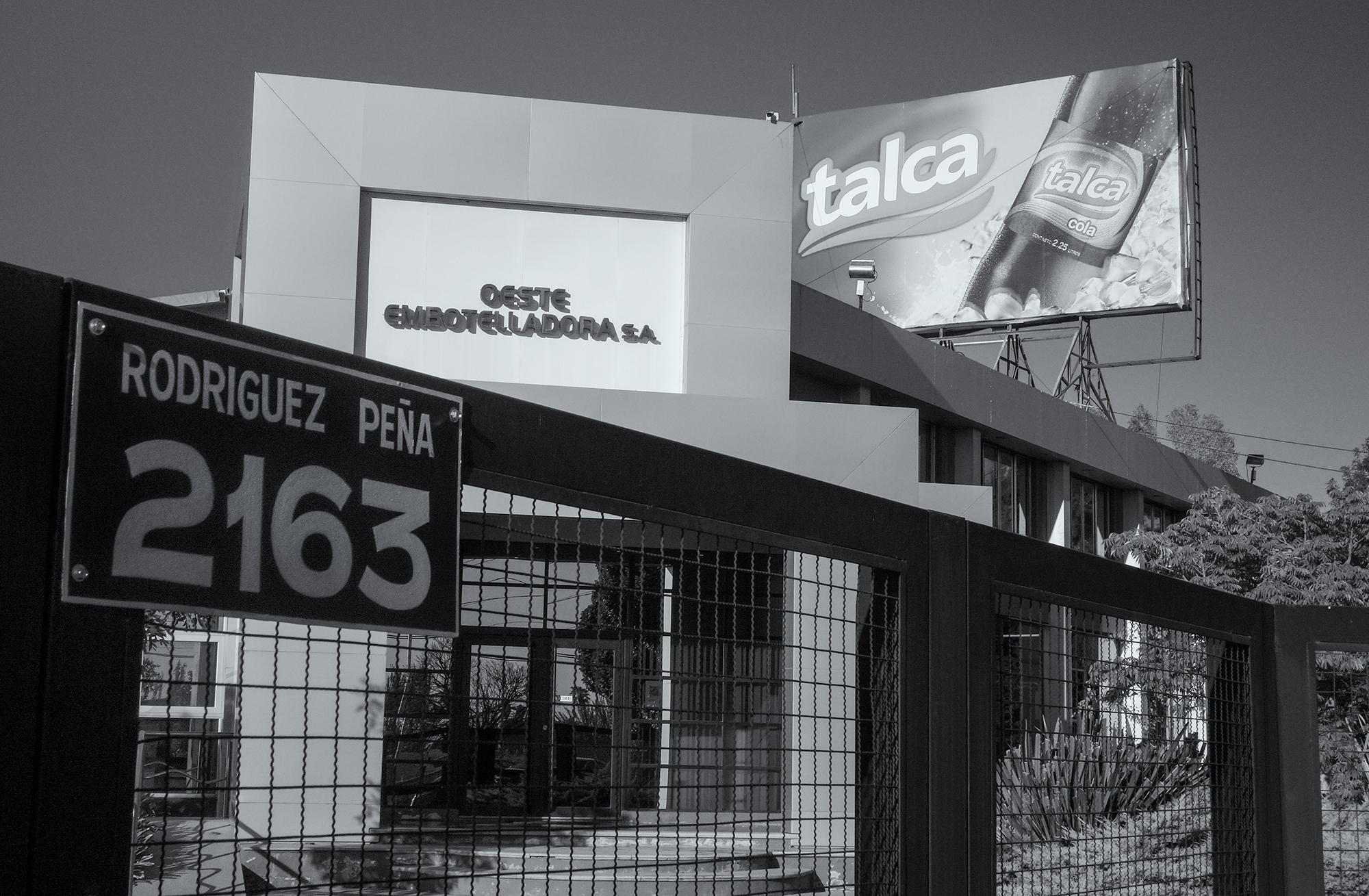 Today, Valentine's Day, we were treated to a tour of the Talca "embotelladora", or bottling plant, in Godoy Cruz, Mendoza, Argentina.
¡Gracias, Anna Clara!
Talca (Oeste Embotelladora, S.A.) takes great pride in producing a "national" product. That is, an Argentine company, with Argentine owners and employees, making soda from Argentine ingredients, all for an Argentine market. (Unlike the giant multi-nationals like Pepsi and Coke.)
It is quite an operation–and what a wonderful place to discover black and white industrial/abstract compositions!
One of the too cool vehicles belonging to the owner, the "Panda truck":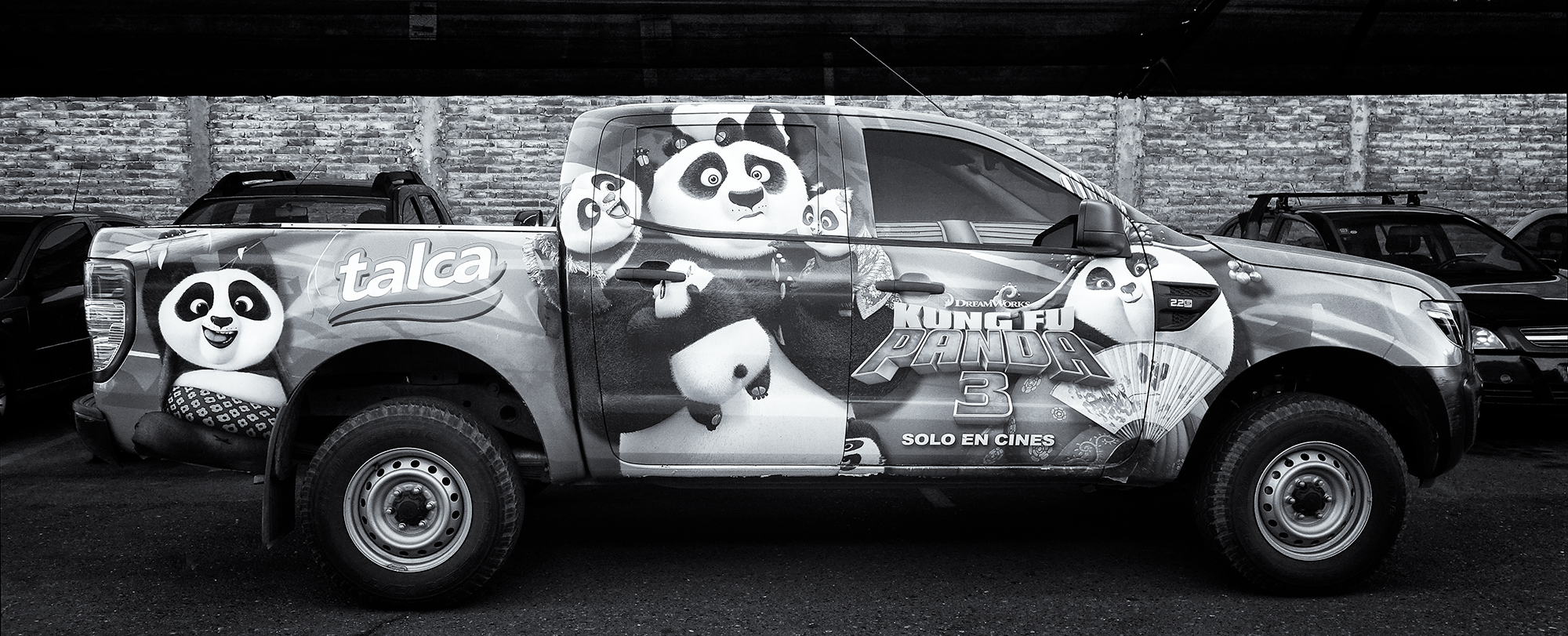 Soda pop has just gotta have gas:
Un "charco artístico":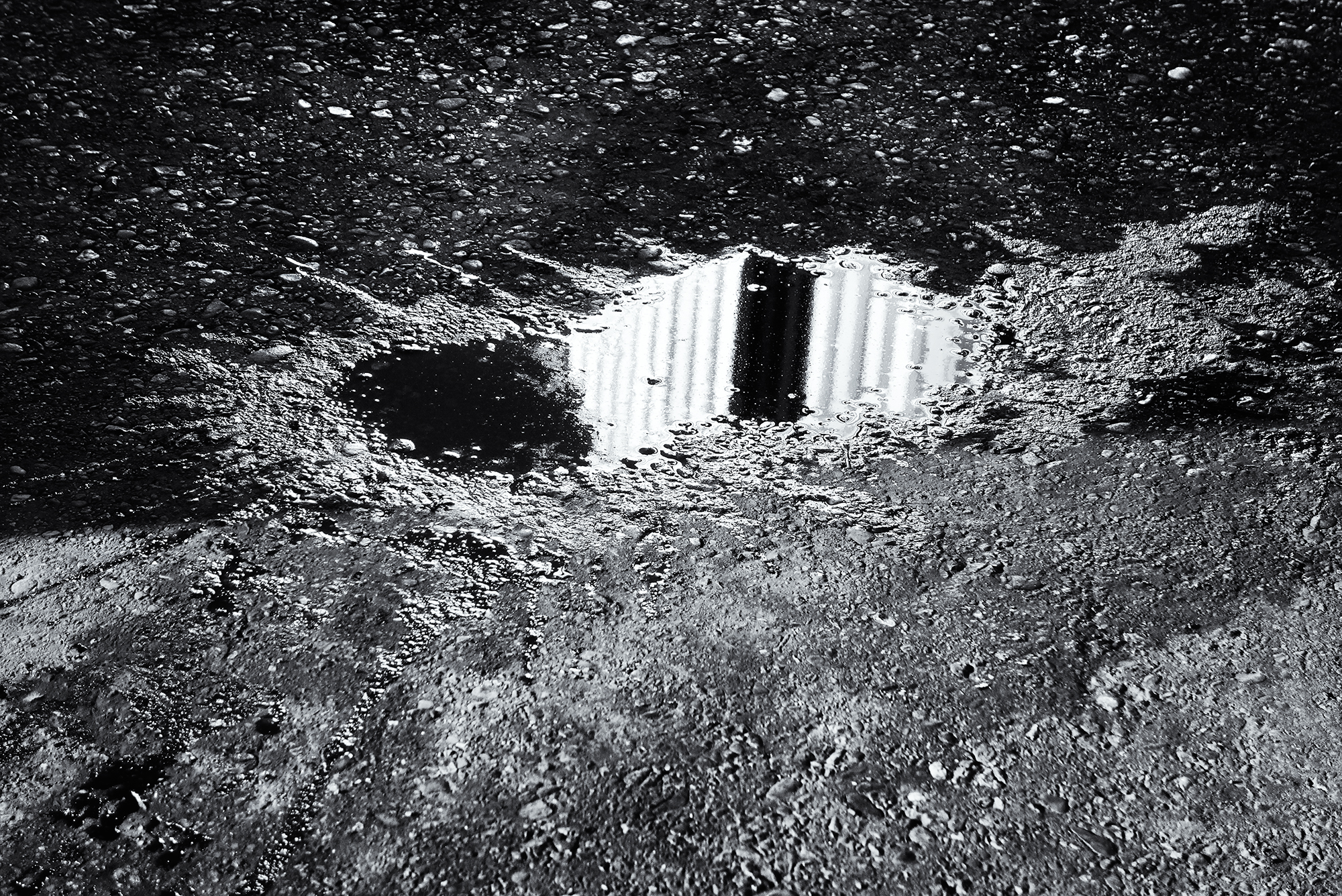 Stacks and stacks and stacks: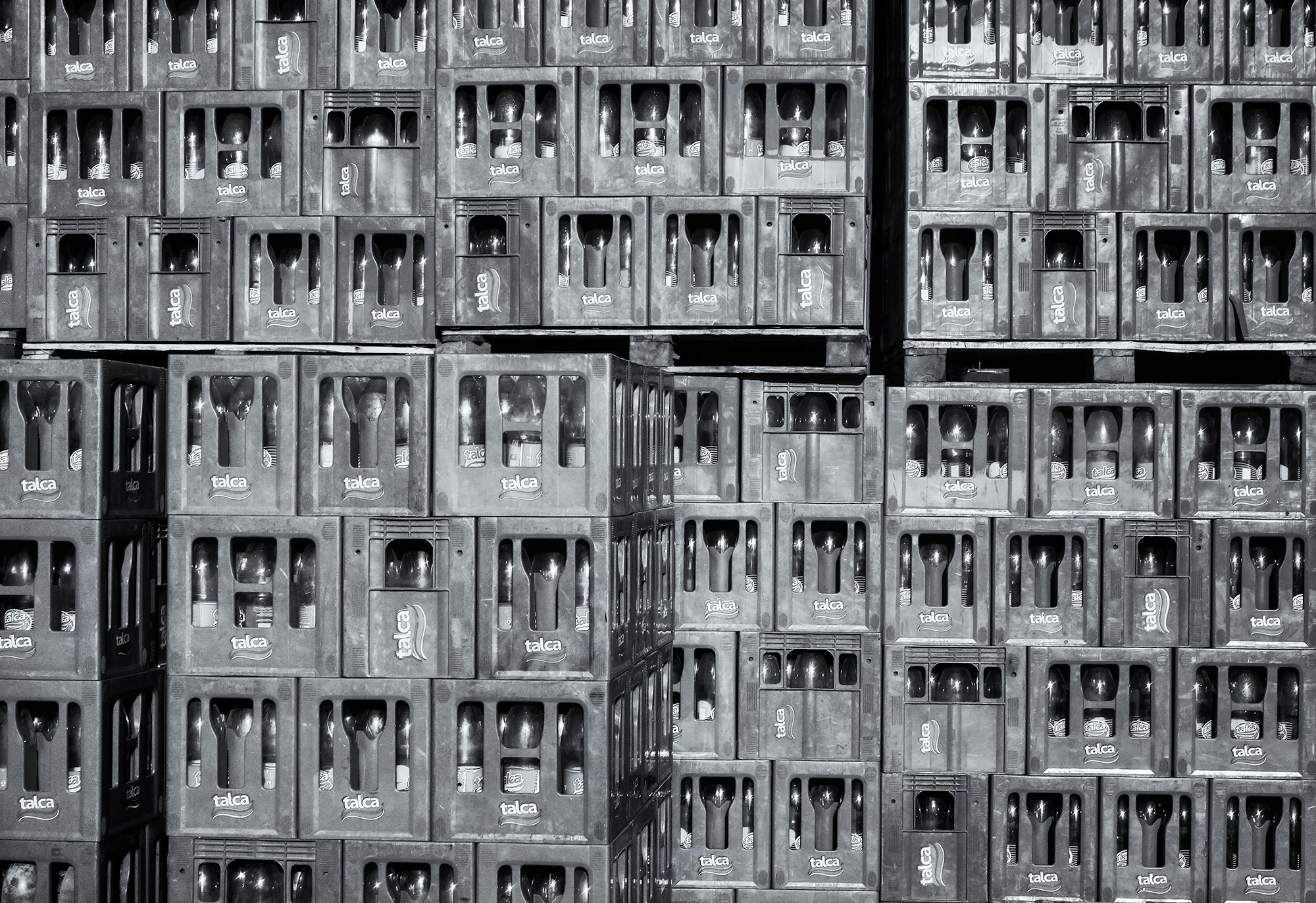 Bottles and bottles and bottles: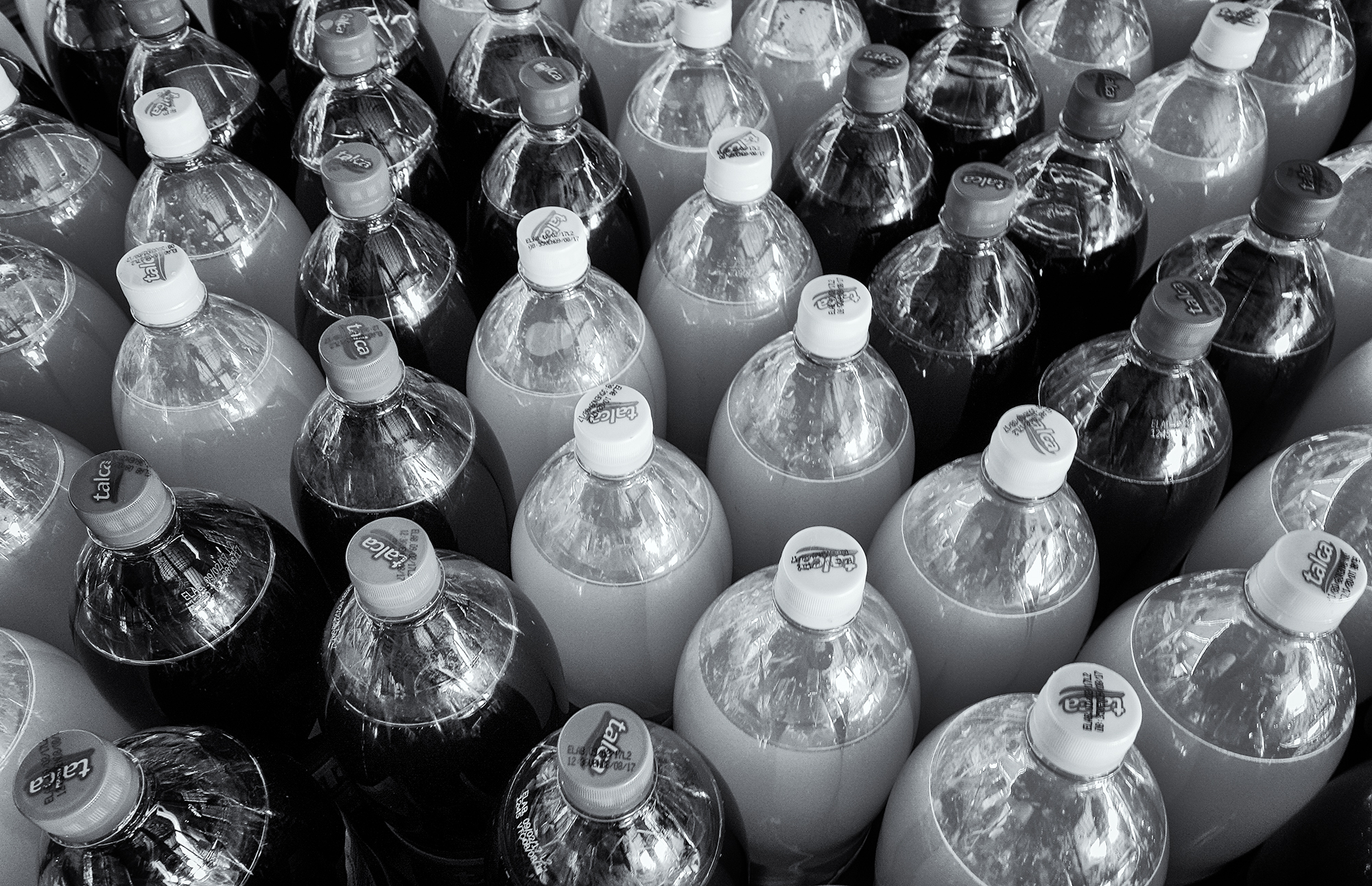 I liked this particular abstract, formed by towers of plastic-wrapped packing material and the anti-hailstone fabric above: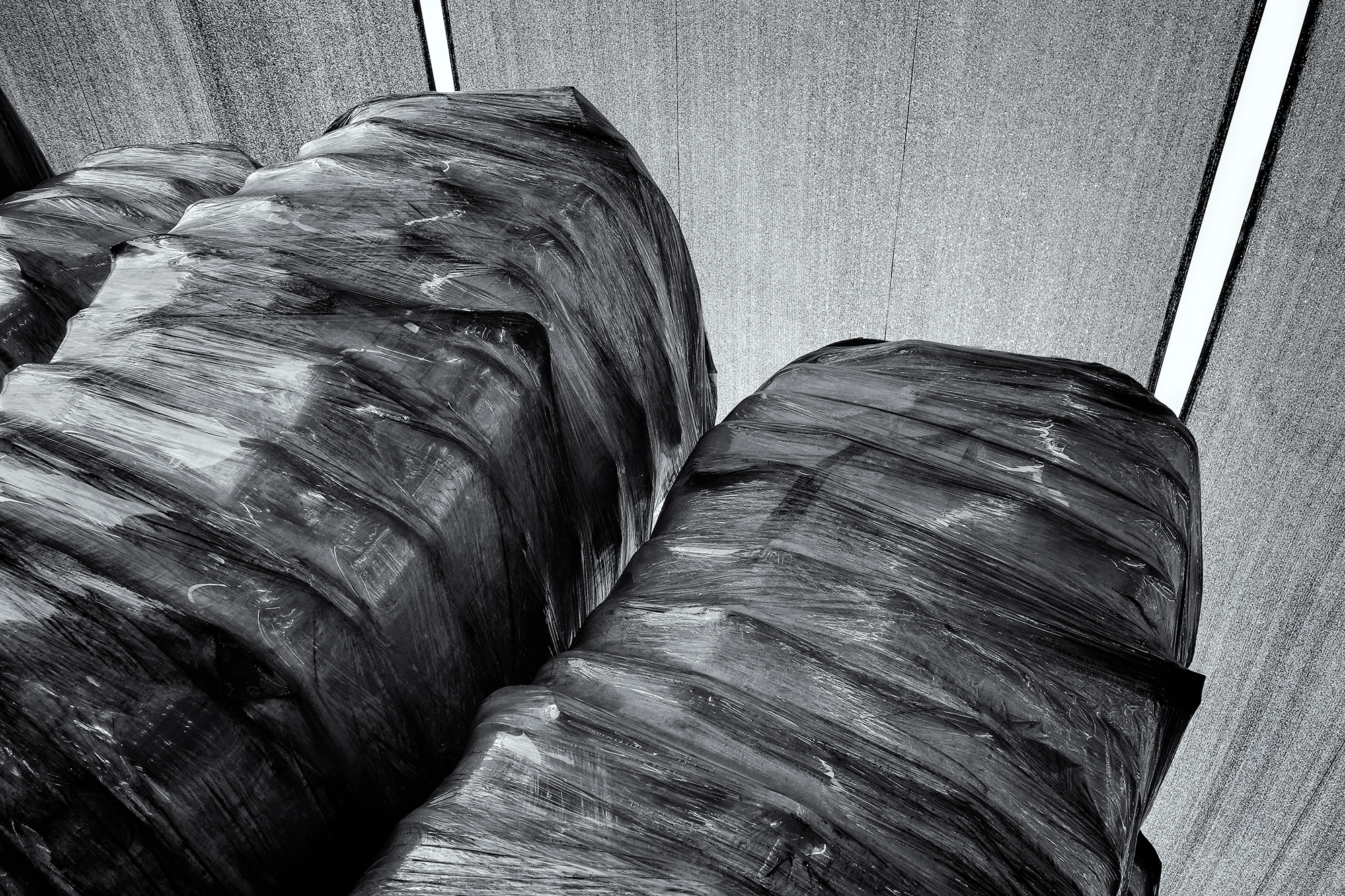 The Talca brand…in this region, only Coca Cola gives it much competition: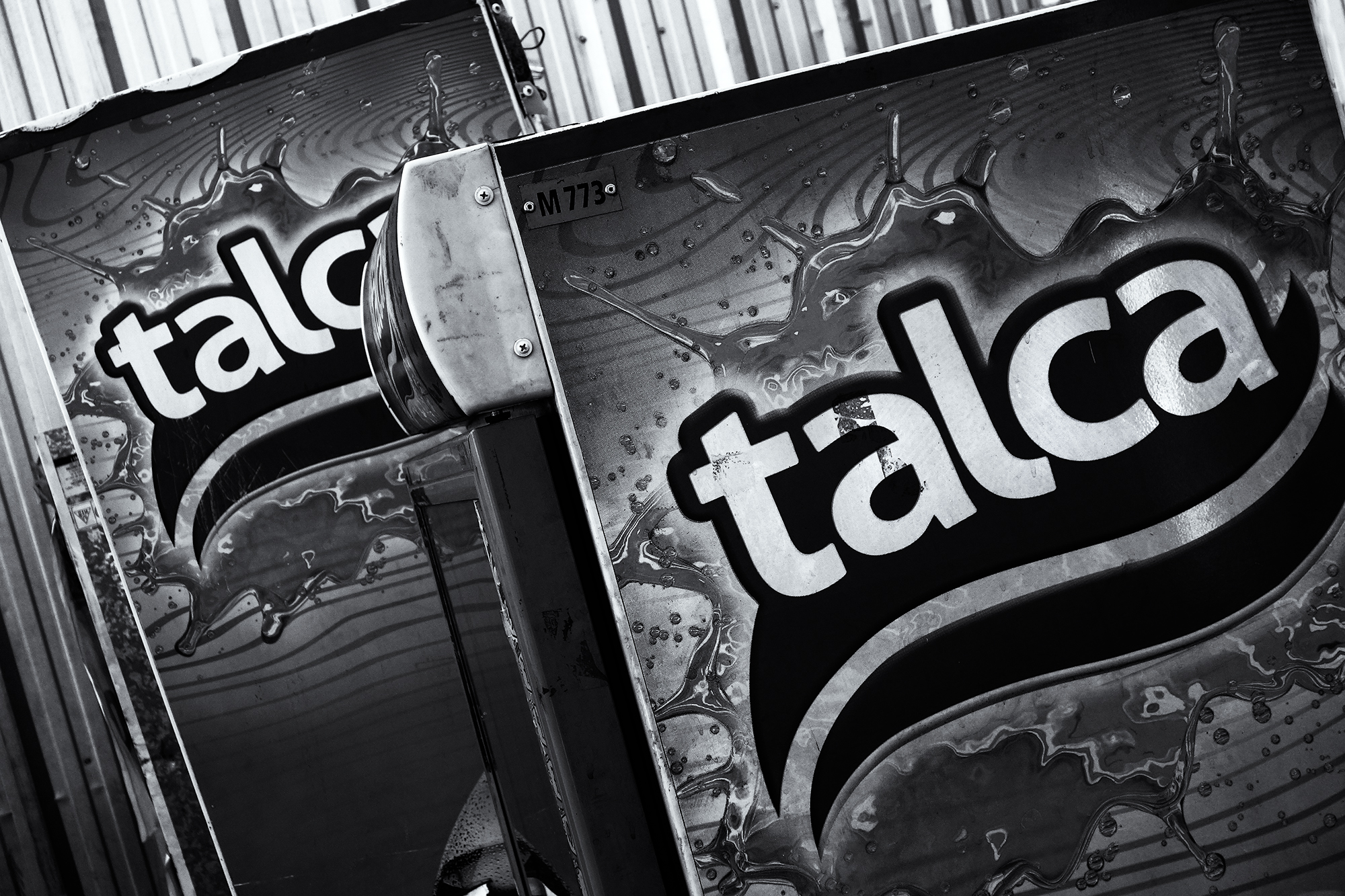 Another of my favorite images from this day. It definitely has that industrial look: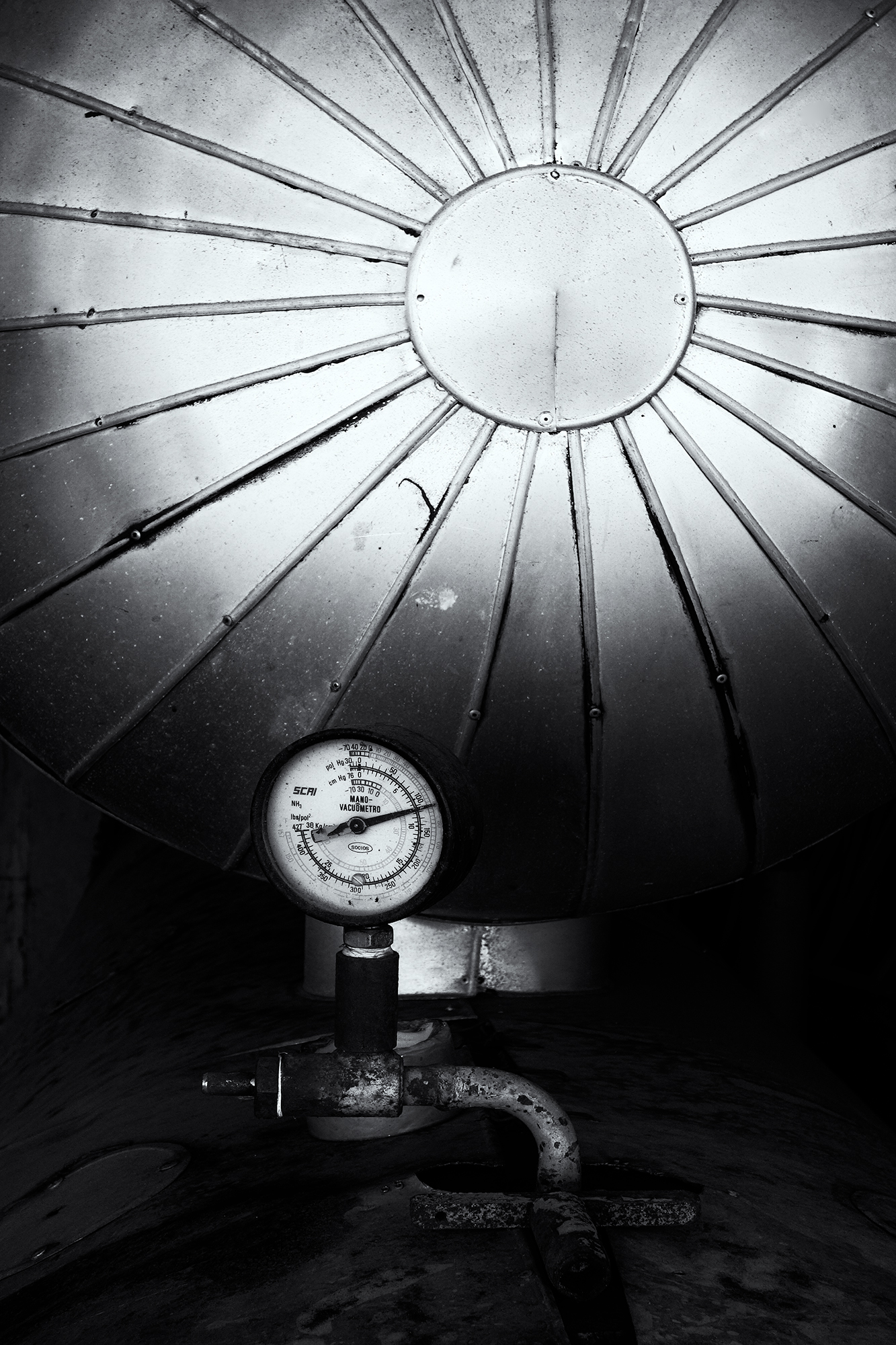 For more images from the "Talca Tour", please… CLICK HERE!