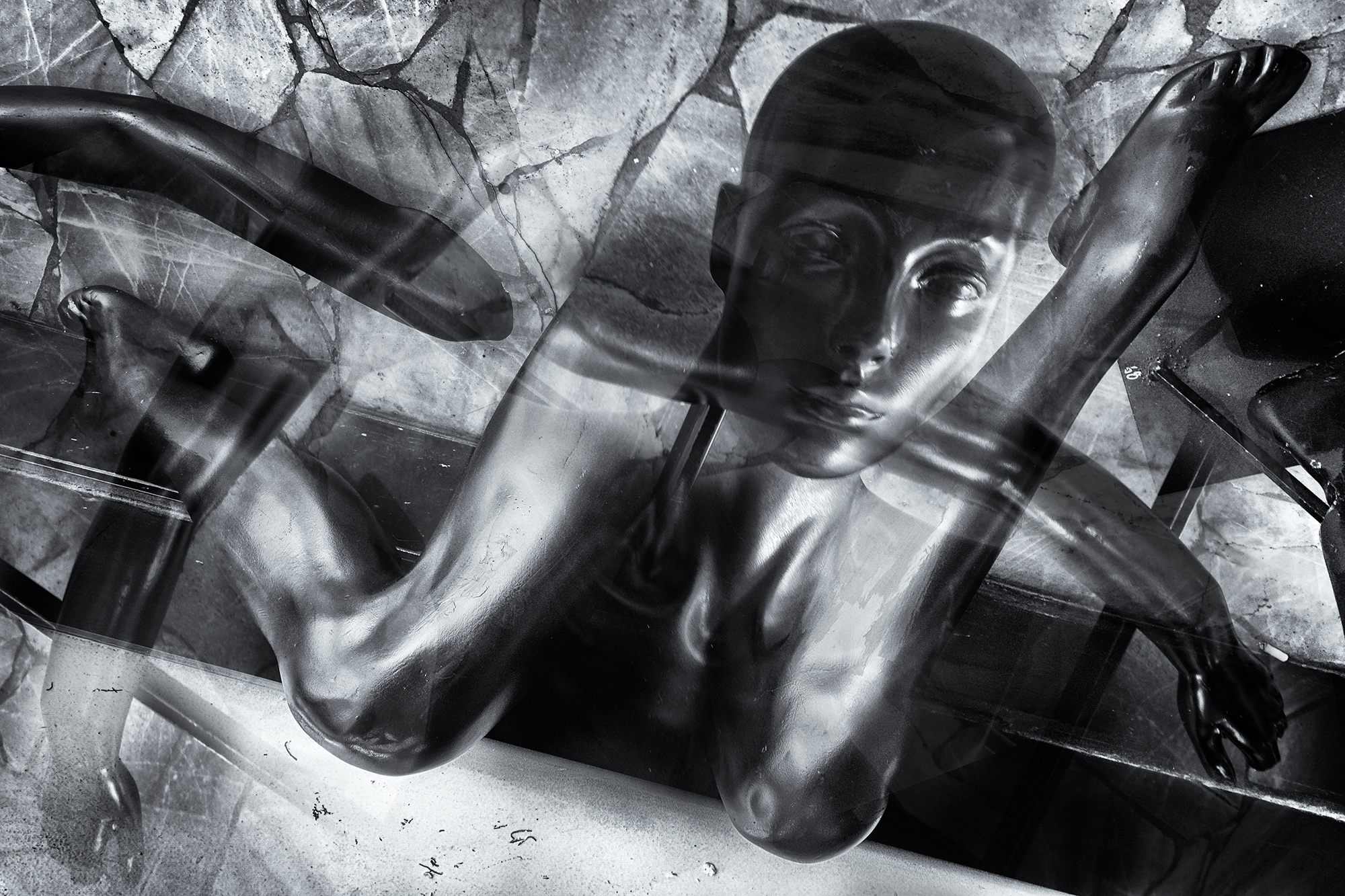 "…Let her finish her dance,
Let her finish her dance.
Ah, dancer, ah, sweet dancer!"
—William Butler Yeats, 1865-1939
Some image details…
–Pieces of several mannequins were found scattered in front of a clothing store that was under renovation in Mendoza's busy-bee city center.
–Ideas began to swirl in my brain as I made various captures from different perspectives.
–Some initial basic corrections in Lightroom: contrast, highlights, shadows, clarity, sharpening, etc.
–In Photoshop: slight cropping, some cloning to remove a couple of distractions.
–B&W conversions with Google's Silver Efex Pro, then back to Photoshop for the layering.
–Layering in PS: Played a lot with the placement of the three images within one another as well as the opacity of each layer.
–Camera: Sony RX100iv. Awesome little street camera–although the files don't have near the adjustability of my Nikon D800 files (of course!) they are still pretty darn good coming from such a small package.
–To be printed at 18 x 12 inches on 19×13 Exhibition Fiber paper.