For some reason, we photographers often feel compelled to mat and frame our photographic prints–at least many of us do. I know I have matted and framed a small Viking burial mound of them.
And, yes, matting and framing is still quite appropriate for many presentations and exhibits.
Or, we stick them on metal, wood, or onto a gallery wrap.
And, yes, these methods have their place, too.
But, they are all fairly costly–and no one gets to really see the fine detail in the print!
So, for a long time, I have been searching for a new(!) and improved(!) method–for the home as well as for my next show. Something cheaper…and, especially, something that would be a better experience for the viewer.
Maybe this is it???
MAGNETS!
Advantages…
–It is a very simple system.
–It is very, very cheap.
–You can swap out prints quickly and easily whenever you get bored with what is on the wall.
–There is no glass or acrylic between your print and the viewer.
Disadvantages…
–You need to take great care to make sure the metal screws are placed correctly–use a level, a tape measure, a helper, and perhaps even a cardboard sheet the exact size of your prints as a pattern.
–Your prints are naked and exposed to splashed spaghetti sauce, sneezes, drooling babies, fingerprints, dust, close examination by pixel-peeping photo fanatics, and so on.
To give you an example, here is what we have done in our living room…
These are 19×13 prints on Epson Exhibition Fiber paper. This is a fairly heavy paper (325gsm) but the four small magnets do the trick quite well and you can make small alignment adjustments with ease: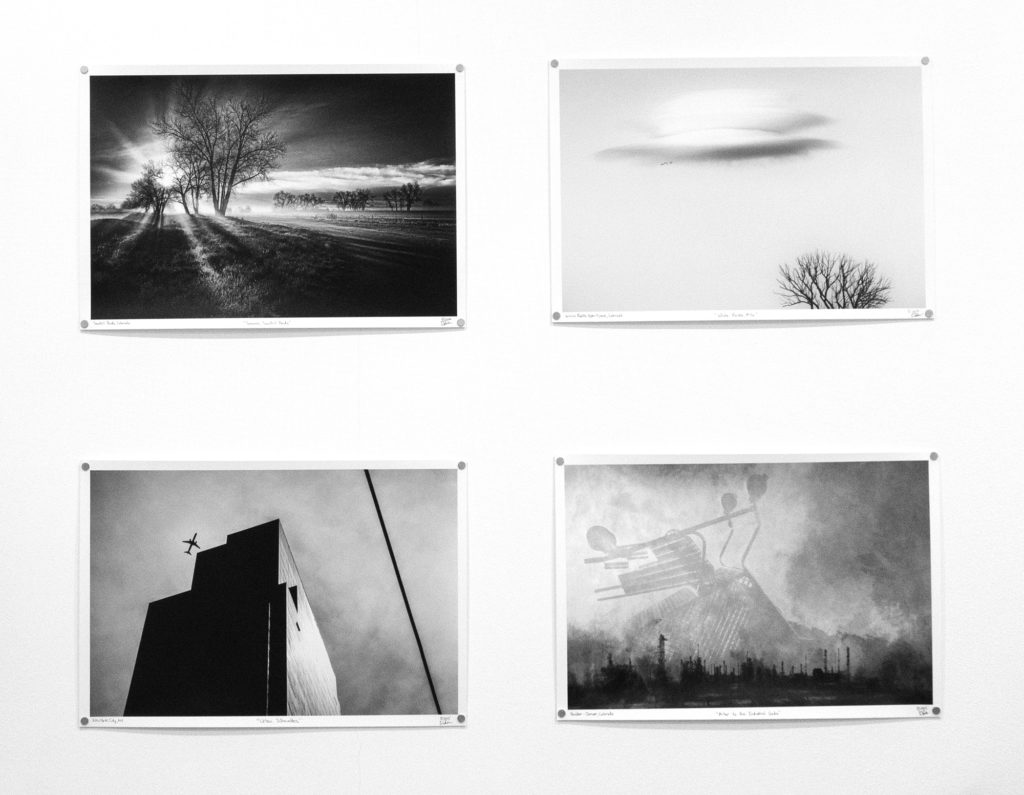 This is just a part of our in-home gallery. We actually have three rows of four images, plus another wall with space for two portrait-oriented 13×19 photographs. We plan to swap out pictures every couple of months or so. Obviously, I can't vary the size or orientation of the prints since the screws are set in the wall, so consider that before you launch ahead.
Here is a close-up of the magnet I used. If you hang larger (and heavier) prints, you'll need larger and/or thicker magnets. (Duh!) Tip: take a piece of your photo paper to the hardware store and see if one magnet over the paper and on the screw on one corner of the print will hold the weight–that will give you an idea about what size magnets to choose. (BTW, I think very large prints–like 40×60, for example, would look astounding this way. You would just need to get whopper magnets.)
Note that my prints have borders. Obviously, if you print borderless the magnet will be on top of your image. This may or may not be an issue for you (coat your prints with something like Premier Art Print Shield and it should mitigate scratching):
Under the print are these screws. The heads on the screw are about the same size as the magnet and I made sure they were nicely attracted to my magnets when I picked them out. The length and exact type of the screw will depend on the nature of your walls: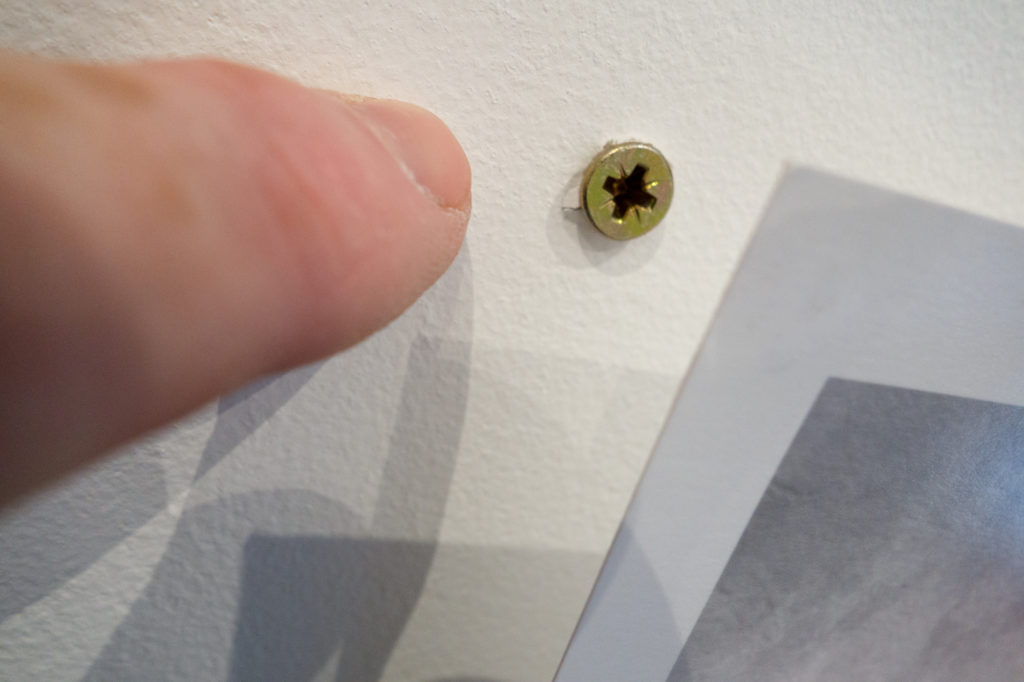 This, to give you a sense of the size again. The magnet is about as thick as a penny and almost exactly the same size as the home button on your iPhone: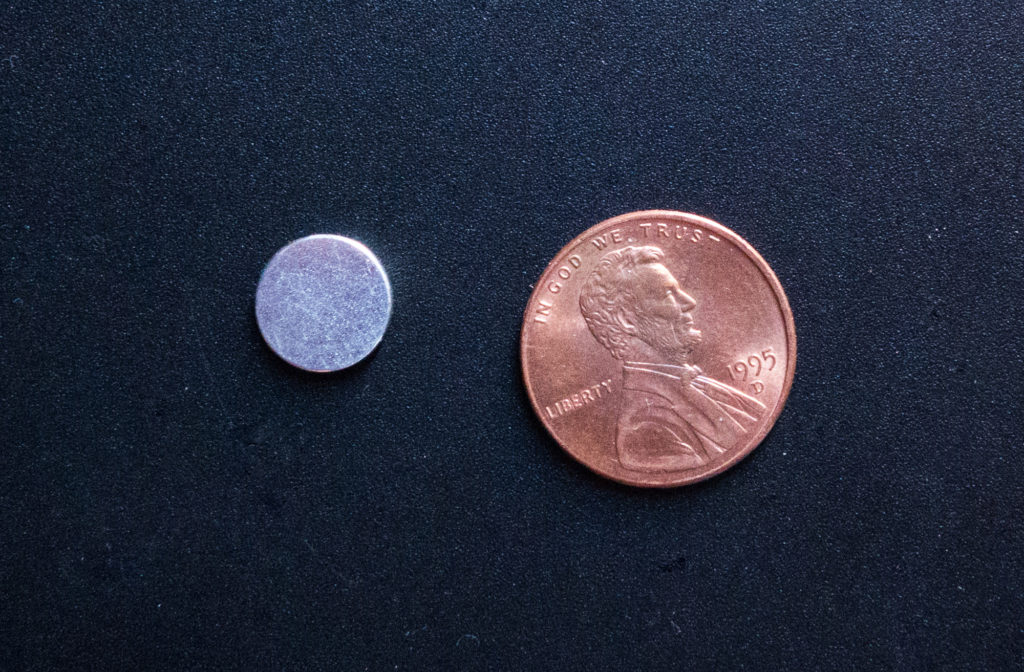 And who can resist doing something surrealistically artistic with one of the above images. I liked the bizarre finger and the ominous shadows: