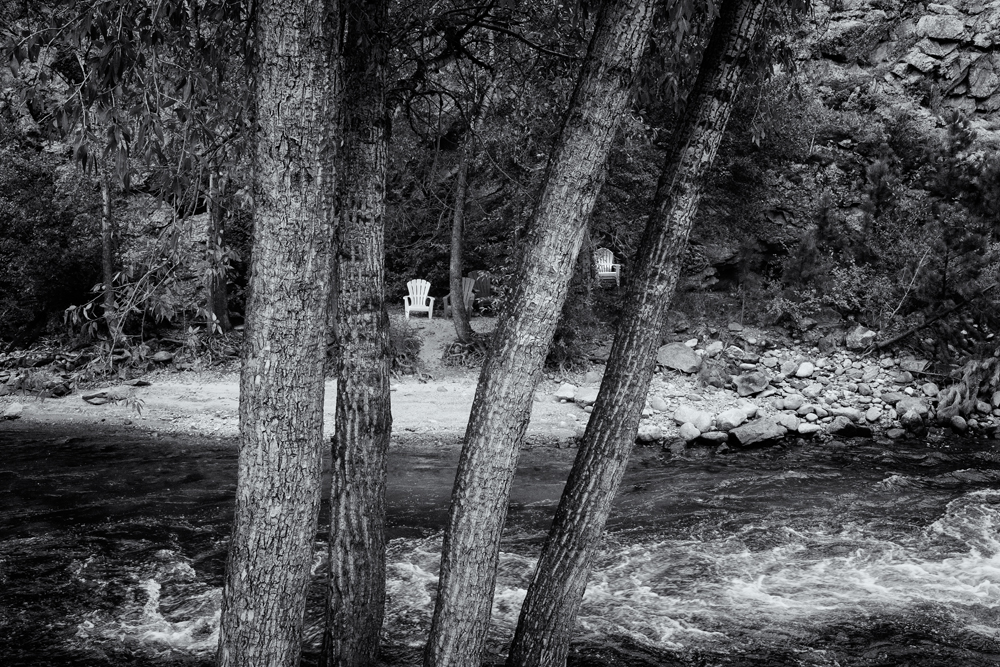 Again, today's topic is not actually a critique of a particular photograph. Instead, it is sort of a partial summary of places you could go to get feedback on your images–or, I suppose, to look at feedback that has been given to others. (This is one half of a discussion I will moderate tonight at the Photographic Frontiers Study Group meeting.)
So, how do you get critiques of you work? Here are some ideas…
1) The Facebook Method – Just see how many "Likes" you can collect! Yeah! But, wait. Hold yer horses, Buckwheat…There are at least two problems I see. First, you will almost never get educated, in-depth, intelligent feedback–"Wow, that's really cool!" might be one of the more profound comments. Second, your Facebook friends and the Facebook masses are not necessarily very educated about art in general and photography in particular. Hallucinogenic sunsets get piles of "Likes" but post a relatively unkown but superb image by Henri Cartier-Bresson as a test and…crickets. I suppose FB might work to gauge what will sell on the WalMart postcard and calendar rack, but that's about the limit. (Perhaps one caveat: There are some FB pages dedicated to photography and critiques–these could be exceptions.)
2) The Cole Thompson Method – Basically, this means no critique at all. He says: "I'm unqualified. All I know is what I like and what I don't like, and that should be irrelevant to you." As far as he will go will be to suggest that your image is successful only insofar as it accurately captures your vision–so a personal vision is a prerequisite. For a more in-depth explanation and defense of his philosophy, see his article, Why I Don't Critique Other People's Work.
3) The Photo Club Method – This can be hit or miss. If they have contests or judging, the quality of such can vary like a rooster wind vane in a tornado. In some cases, there are cliques, or a mothball-ish philosophy that has been imposed on the club by the more vocal or senior members. Other clubs, though, are outstanding in their desire to encourage the newbie. Learn to filter what is said, consider the sources, consider your vision and goals, then mentally accept or not the critique offered. Many, many a neophyte photog has launched from the gantry of a local photo club, so don't be afraid to give it a good ole junior college try.
4) The Scott Kelby Method – Brief and harsh. You can submit a small portfolio and, if your number is drawn, have it critiqued by Scott, Matt Kloskowski, and maybe a guest, on one of the video episodes of The Grid. Try THIS LINK for some examples–look for the "Blind Critique" episodes. Worth watching just to see what they say about the work of others.
5) The Photo.net Method – Or any other photography forum on the web…Often these are just barely-disguised mutual admiration societies. Some are better than that. Some will indeed have a specific critique forum. Even so, the ratio of images submitted for critique to the number of images that receive a well-done critique is often around 10 to 1 (my guess). Shop around. Hint: You'll find that you are more likely to get a good critique when you take the time to participate in the online community and give a few well-reasoned critiques yourself.
6) The Shark Tank Method – This may be a "better than that" type forum (Click that Shark Tank link). The name helps adjust the expectations of the participants. Join up, don your scuba gear, and give it a whirl!
7) The Craig Tanner / Mindful Eye Method – I learned a lot from Craig's 6 to 10-minute videos on his website, The Mindful Eye. Look for the Daily Critique–you'll find a few on YouTube as well. He is positive, encouraging, knowledgeable, and speaks the language of the artist. His format: "Here is what I really like about the image…" Then, "Here is what I might do in a perfect world to improve it…"
8) The Trusted Mentor Method – Find a friend with good judgment, a fellow artist (better–a painter or sculptor!), or a photographer you admire…and latch on for the ride. Ask them for honest feedback. Don't complain if they give you some negative comments–this will make them reluctant to be honest with you. If you can find a photographer doing work that might be similar to yours, that could be good–but it isn't absolutely necessary. Maybe try various mentors as opinions and taste can vary widely.
9) The Portfolio Method – When you think you are ready, this may be one of the best ways to see how you fit into the rest of the weird, wide, wonderful world of photography. Prepare to be humbled. Try the Santa Fe Photographic Workshops on for size. They will place you in a workshop commensurate with your demonstrated level (images submitted a priori). Expect some humble pie on your plate with that initial step. Then, during the actual 20-minute portfolio reviews, expect even larger portions of said pie. Cole Thompson told me it took him two years to recover emotionally from his personal portfolio review. But, in the end, it was a key experience in his development as a superb artist. (Cole's issue? If I understood correctly, something about imitation versus pursuing a unique personal vision.)
All of these places, in combination, might be a good way to have your work critiqued and/or to see how the work of others is dissected. Anything to keep up that relentless forward motion!
POSTSCRIPT: During our discussion at the Photographic Frontiers Study Group meeting, a few other interesting critique and learning sources came out. Try these:
Nevada Weir – Extremely accomplished photographer and teacher. Try one of her National Geographic or Santa Fe workshops.
The Picture Perfect School of Photography (PPSOP) – Some worthwhile online courses with excellent instructors who will give you honest feedback. (Bryan Peterson, Scott Stulberg, et al)
500px – The best images rise to the top as members rate and critique them. Some really excellent work here.